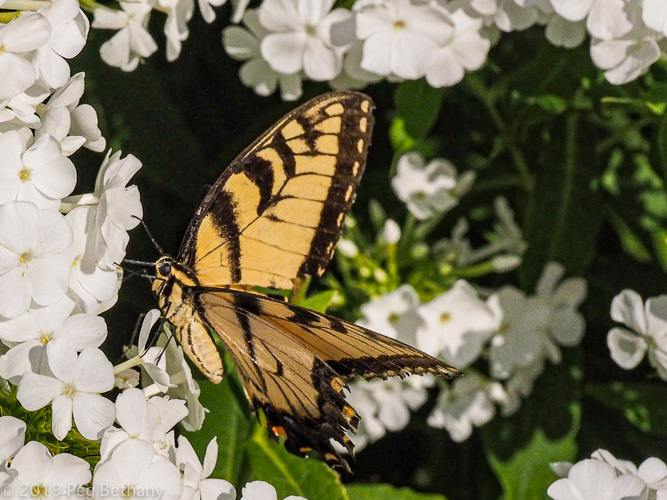 A couple of Eastern Tiger Swallowtail's were hanging around again today. I think one was leftover from yesterday. I choose to believe that one is a male and one is a female. But it is hard to tell since their hindwings are a little worse for wear.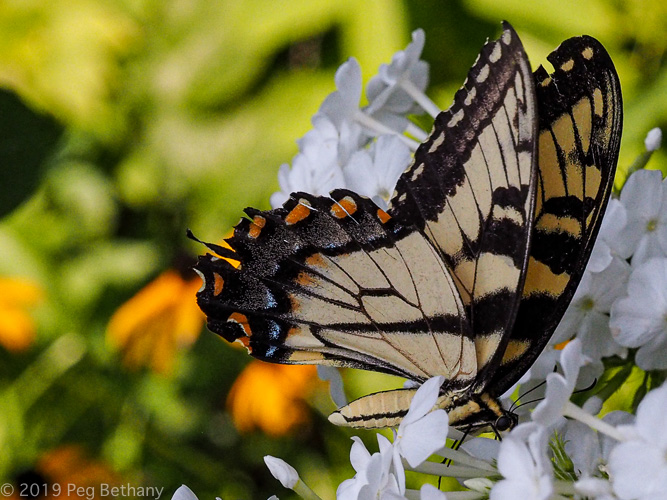 And that is about it from the old woman today.
. . .
Let's think about ants for a minute. Millions of ants die
every day, and do we care? No. And I'm sure that ants feel the
same way about us. The Collected Writings of Joe Brainard.