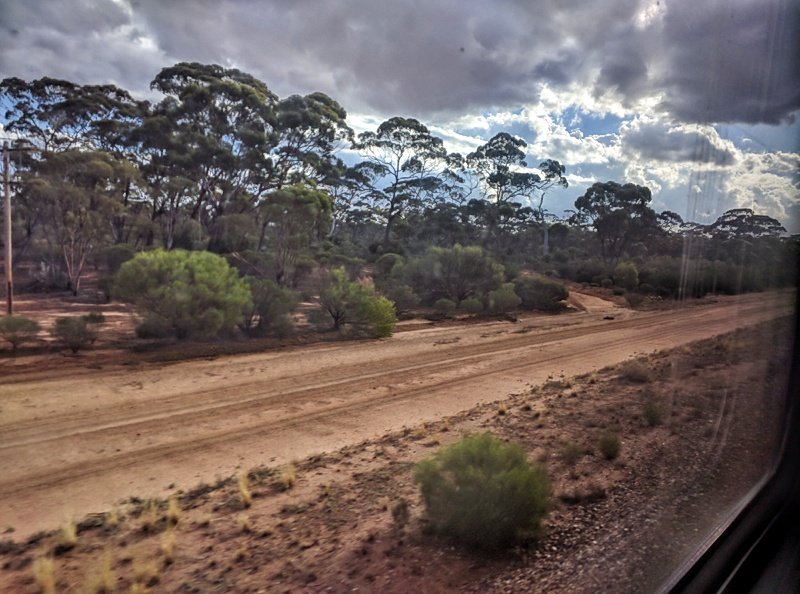 It is about 5pm. I have dinner at 6. Then some time around 8:30 we are going on a field trip to a gold mine. I think. They say I can climb on to a dump truck. Stay tuned. But, I think there will be WiFi there. So maybe this will post.
I am liking the train. Different from Amtrak and Canada long range trains where you can walk from end to end
Here I am locked into a 5 car range. 4 passengers and one bar/restaurant car. There are three of these, plus a posher class set-up.
But mine is posh enough. Much nicer than Amtrak. Maybe even nicer than Canada VIA rail. However, we are being rousted out at 6:15 tomorrow morning for a sunrise brekkie picnic.
So far the food is good, the booze is great and the roadbed not so hot. All aboard!