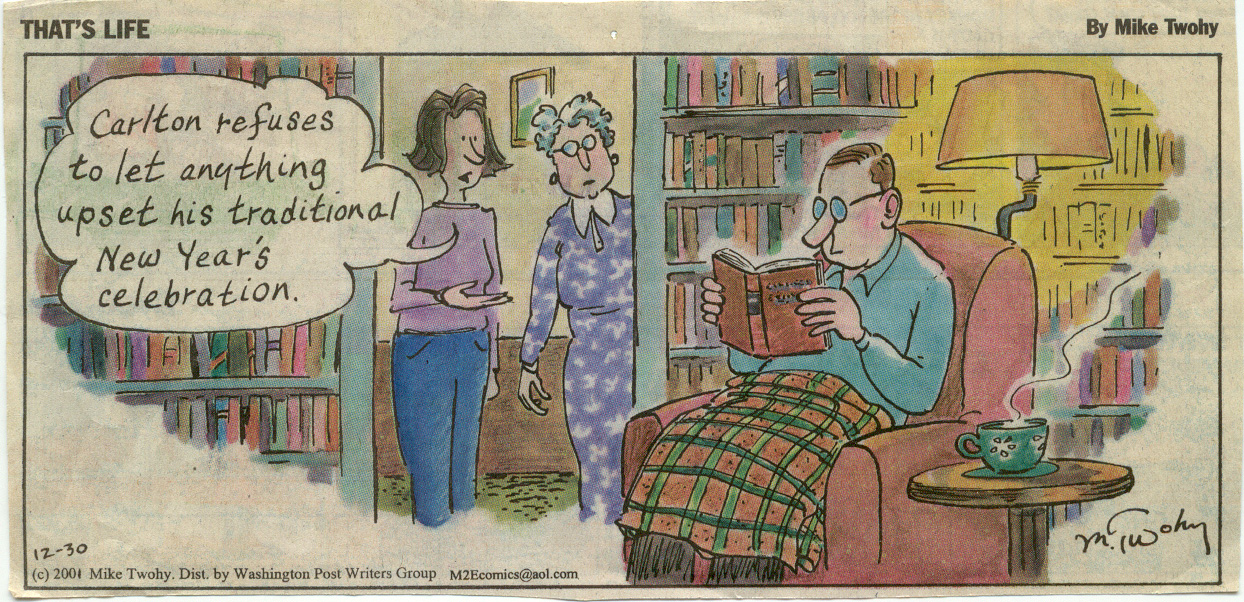 hau'oli makahiki hou
For the last 16 years or so, this has been my blog New Year's Eve Post. And, that really is how Carlton "celebrated" New Year's Eve. A real party animal that man!
But, I should talk. Today, walk, grocery store, shoe store, walk some more with the new shoes. Nap, read. And, dinner will be grocery store sushi – with extra wasabi. No swim today. It got cold. Yea, I know. ZERO sympathy.
Oh, the shoes. Well, it seems that at least one thing on my agenda in OZ require shoes with toes and tops. I don't think my clogs will pass muster. I know my sandals won't. So, I am now the owner of a pair of "athletic shoes" – I haven't had those in 30 years. I can always just leave them in Australia, if I hate them.
And for those who were none to happy with 2017 – it could have been worse.
65,000,000 BC – that was most likely the worst. Your giant asteroid that wiped out 75% of life on the planet including every single dinosaur. That had to be Worst. Year. Ever.
1348 – The Plague in Europe. 1/3 of the population dies. This one gets my vote.
1492 – That wasn't a very good year for the existing population of the Americas.
1837 – The Panic (financial) of 1837. This was a US thing. And, I know it would get Carlton's vote for worst year ever.
That was my list from last year. See no reason to change it.
2017 was a good year for me. I love my life at The Asylum. The Little Old Lady Road Trip to the Solar Eclipse was great. The Last Great Photo Shot was a success.
For all that has been, thanks. For all that will be, yes. – Dag Hammarskjöld