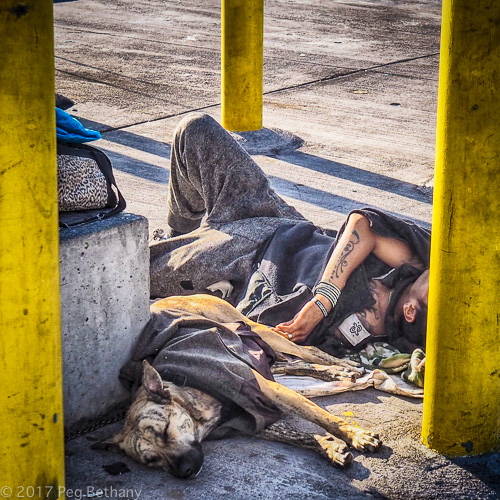 It is a sad and tragic photo – but sort of sweet too. The dog has a shirt to keep him warm.
Friend Billy wanted a picture of this cool bike – if one picture is good three is better.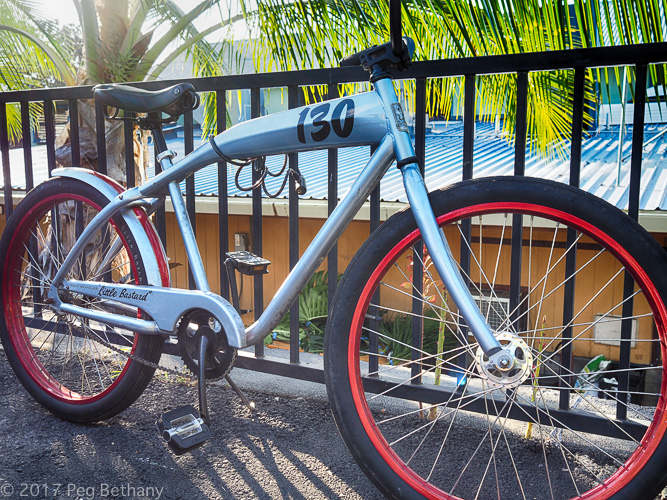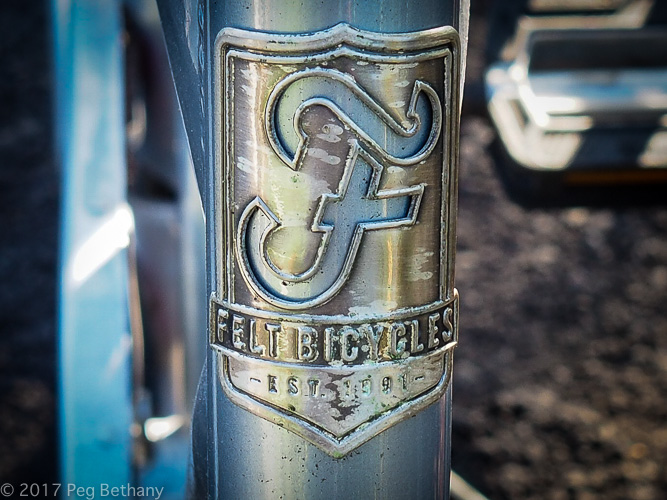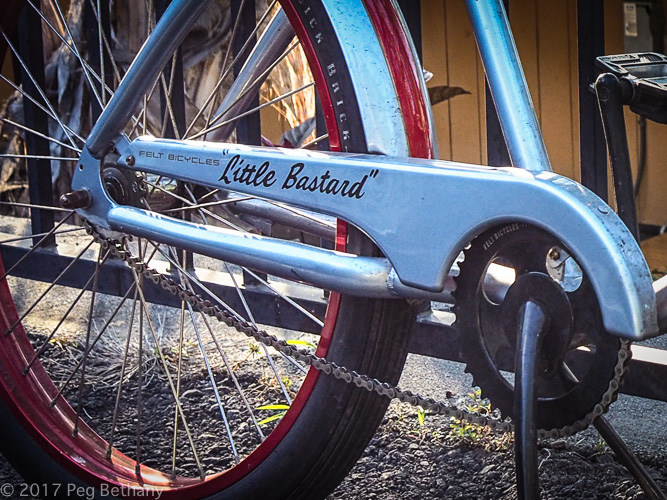 Today was mostly about swimming. I left my camera on shore and just swam. Then I swam back. I didn't see anything that made me regret leaving the camera.
Back home, nice hot bubble bath, lunch, nap, do some work for the hospital, go for a little walk, now it is time to decide what to fix for dinner. It is "cold". Maybe, I'll make a can of soup!