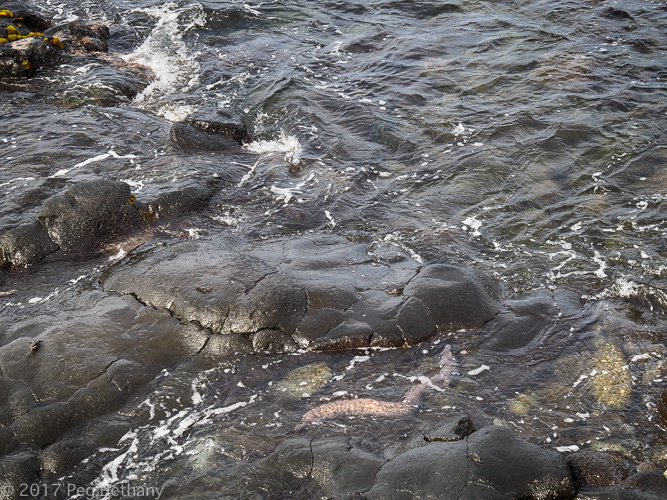 Out for an early little stroll this morning when I spy an eel frolicking on the rocks. A good omen for getting out of my funk. It was an eel frolicking on the rocks that I took as a sign that the location for Carlton's final destination had been found.
Both the muscle strain and the sciatica sides of my back are better today. But, I was very careful about what I did and didn't do today. I cut my walk-about and my swim short.
Speaking of swim: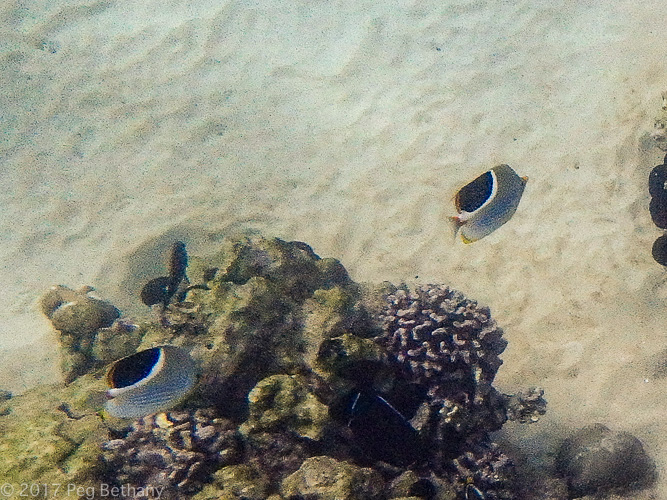 The catch of the day – saddleback butterfly fish. We rarely see them here in Kona. But, when we do, they are in pairs. This pair was in maybe 20 feet of water and I was in my wet suit – so I didn't get very close. But, I followed them around for about 5 minutes.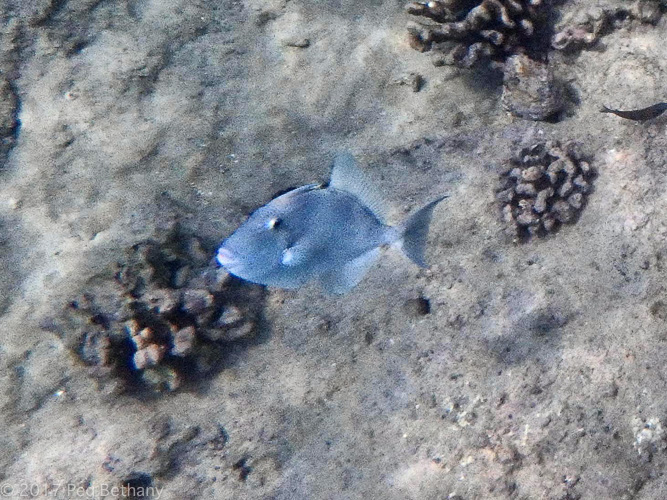 Coming in, I found the mystery blue humuhumu. Also saw I tiny eel.
I was advised to use gratitude to get out of my funk. Good Carlton advice.
Good friends, good coffee, chocolate, indoor plumbing, microwave ovens, Aleve, …