Well, that was unfriendly. The WordPress app ate my new post. But, l discovered that I don't really need the app when using the big iPad.
I wonder how pictures work? Well here goes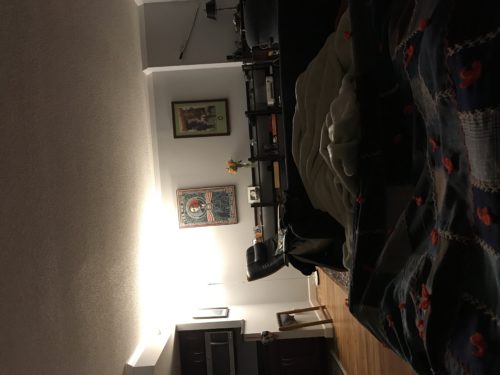 That is my room as seen from my bed. You don't think I was going to do a selfie, do you?
so this is a pretty poor blog entry but I learned something. Ditch the WordPress app on the iPad Pro.
Going to try posting now…
Worked fine. WordPress app will be removed.