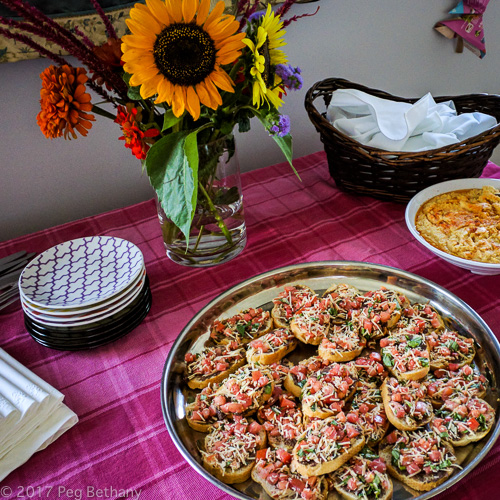 The day started ominously when I woke up and found NO COFFEE. The coffee pot had not come on at 5:30 like it was supposed to. And, it wouldn't come on. So, I had to get dressed and ride the elevator downstairs to get coffee. Major hardship. I treated the coffee pot like a computer and I think it is working again. Tomorrow morning will be the test.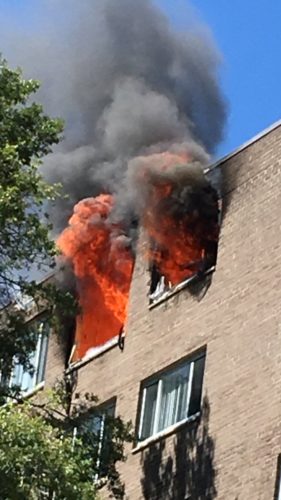 Then off to the farm market (in a car!) and breakfast back at the asylum. Putzed around with my accounting software. It still isn't perfect. Remembered how to burn audio CDs. And, actually made one.
Saw the head gardener pruning rose bushes – so I rushed down to take her picture.
Watched the building a block away catch fire and every fire truck within 20 miles showed up. It was a non-trivial fire – the residents of 25 units are out of homes. But, alive.
Then I went for a nice walk – to get my miles logged and because it was a great day for August.
Took a little nap and then went down to collect the "vegan hors d'oeuvre for 8" that I ordered from the Asylum kitchen. They were fine. But, I do have a lot of left over hummus. Maybe the kitchen had a lot of leftover hummus. That is why they gave me so much. It is in the freezer.
Then people showed up for predinner hors d'oeuvre and wine. And after awhile – Alexa reminded us that it was time to go down to dinner.
Back from dinner, cleaned up the mess, fired up the dishwasher, made some tea and that was one fine day…