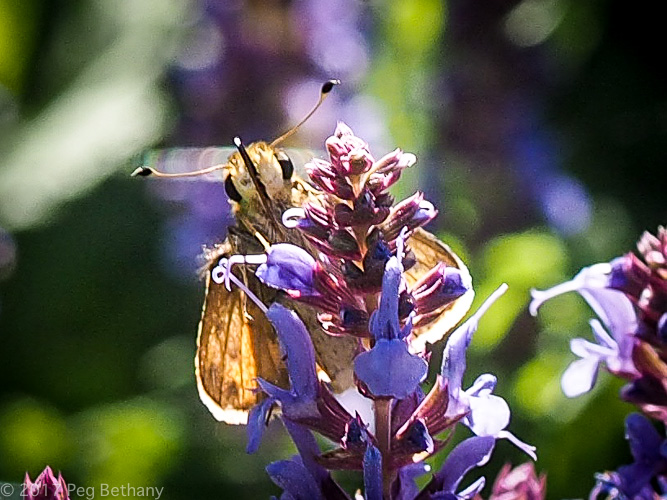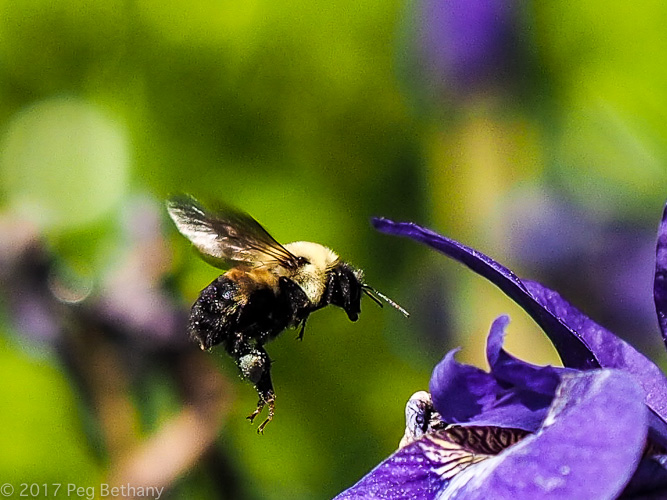 It wasn't too windy this afternoon – after my nap – so I was able to capture a couple of flying critters.
And…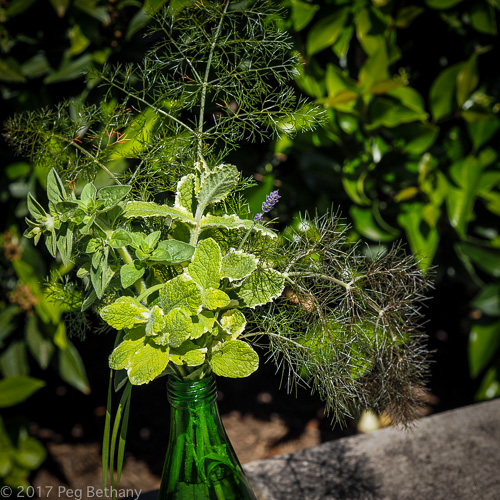 Now, any reasonable person would wonder: "Why exactly does a person who hasn't turned her stove top on this year grow 11 square feet of herbs?"
Well, they are really easy to grow. All manner of interesting flying insects visit them when they flower – leading to lots of photo ops. You can cut them and put them in an old Perrier bottle – which cheers up the Old Bat Cave. And, You can give them to people. What's not to love?
And you know, I really don't think I have turned on the stove this year. Well, I was in Hawai'i for the first 2 months. But I don't recall cooking anything since I returned to The Asylum. Nuking Trader Joe's frozen stone ground oatmeal doesn't count for "cooking" even if you put strawberries and yogurt on it. Un-wrapping a granola bar isn't cooking.
Well, isn't that interesting – The Orange Lord just fired the head of the FBI, James Comey. Wonder why? Is he mad at Comey for helping him get elected? Don't let the door hit you on your ass, Jim. BUT wait. Am I 100% sure this isn't about The Orange Lord and Putin? When did I become a conspiracy theorist? When The Orange Lord got elected. That's when.