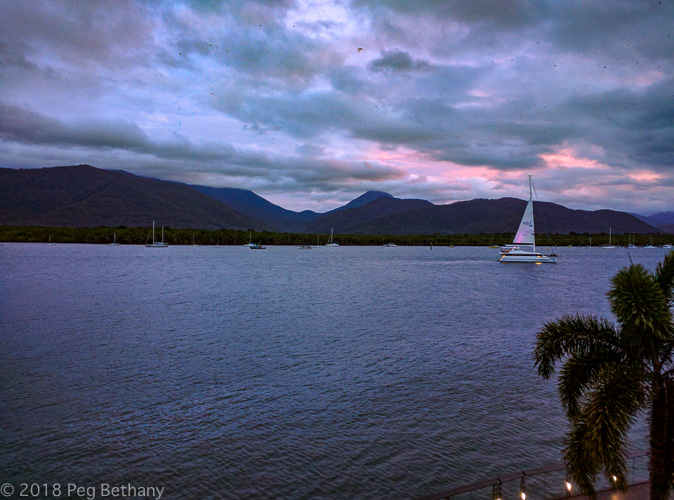 No pictures from here today. So, I took a random dive back to Australia and landed in Cairns.
Where they have BATS.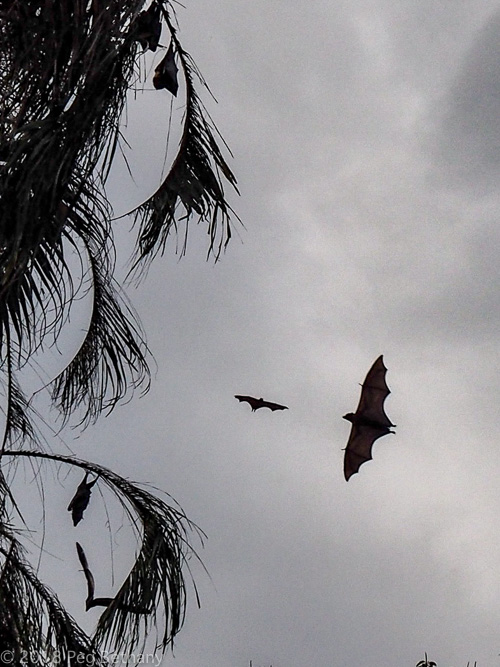 In fact, there was a lot to love about Cairns. So much so, that I might go back for another go at it this winter.
It is a dilemma. I am running out of time to go places. So, I shouldn't take do-overs. But, I am running out of time to go places – so, I don't want to waste it going somewhere crappy.
Fours years ago today, I came down to the Asylum and give them a $2,600 deposit to get on the waiting list. It was not one of the best days of my life. Little did I know that in less than 2 weeks I would be a widow.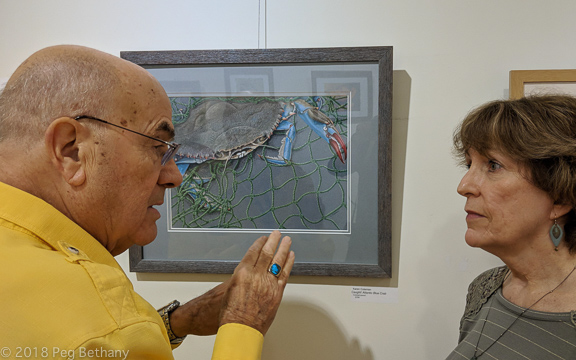 This photo is from this afternoon here at the Asylum. The woman is the artist and Frank, a resident, is one of those people who can talk the ears off a gargoyle.
Best thing today: "Computer, tell me a joke about yourself" and Alexa says "A person didn't laugh at one of my jokes, so I put it on their to-do list and set a reminder." Hey, it is a rainy day.
Second best thing. Remembering how much I liked Cairns.