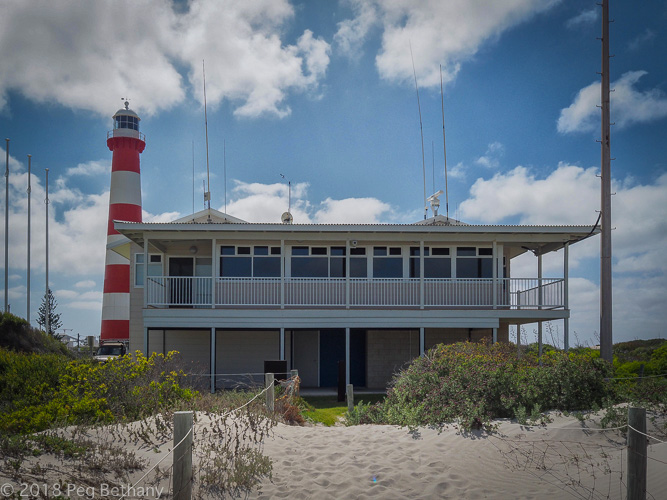 My friend and I were standing here – hoping to be rescued by hunky young men.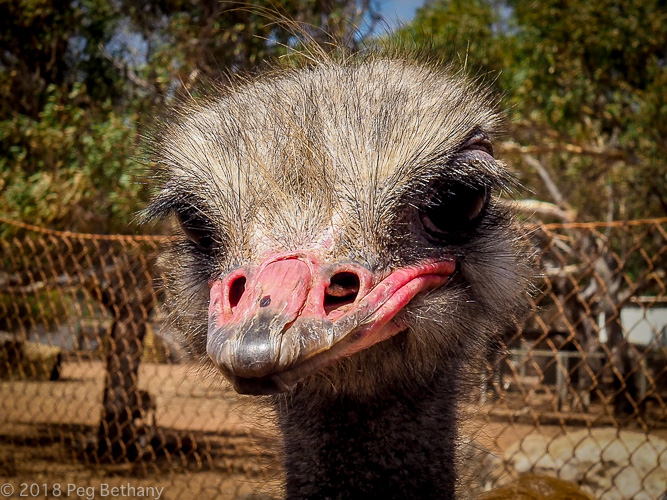 Ostriches are native to Africa. But, they are "ranched" in Australia. This big guy was more or less contained behind a none too tall fence.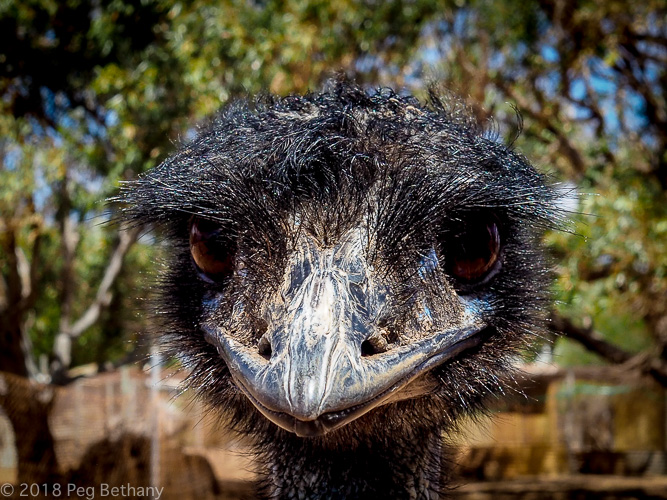 All I have to do is look at this guy and there is zero doubt that birds evolved from dinosaurs. A memory that is hopefully seared in my mind (because I have no photograph) is of a herd/flock of emu spied striding across the nothingness from the Geraldton to Perth bus window.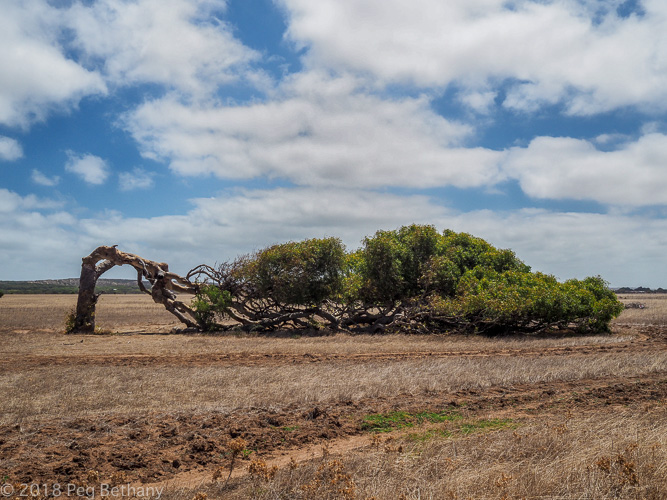 This blog has been around for years. sometimes I wander back for a looksee:
I was learning "Flash" then. And it is no longer supported so – there are thing that don't work on those pages.