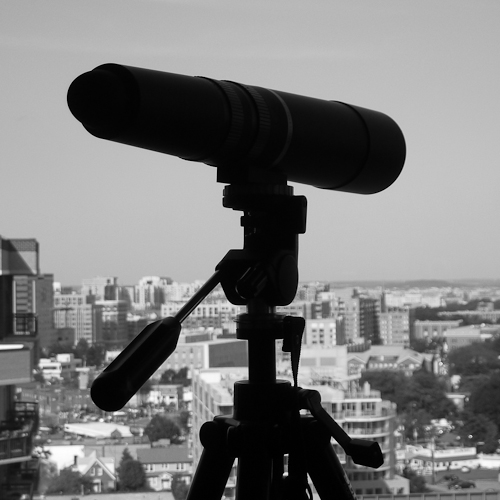 The cheap-ass spotting scope arrived today. It works really nicely with a clunky old tripod that I  had laying around.
Went over to lunch with Carlton's old boss. A bunch of folk from the old company were there. Most everyone still works. Heck, Carlton and I haven't worked (or rather, been employed) in decades. We may not be as rich – but we had a heck of a lot of fun along the way.
Stock market continued diving today. In honor of the sagging market, I cooked a mess of turkey legs and rice. Good cheap eats!