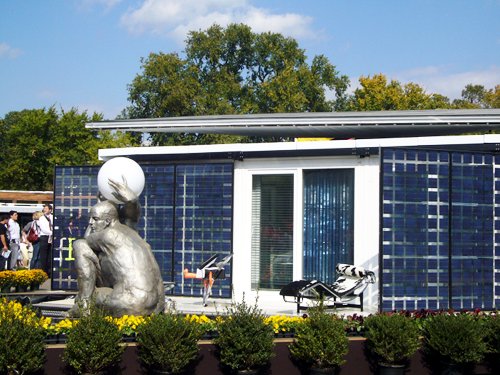 Yesterday was a fine warm sunny day and I went down to the Mall to check out the 2009 Solar Decathlon. I waited on line and went inside the Germany entry, the University of Illinois entry and to support the home team – the VT entry.
About the VT entry – the interior is very elegantly outfitted. I would be very happy to have their design team do my apartment over.
The Solar Decathlon – Check it out. You can find all the teams and follow the scoring.
The VT Entry – It looks better in real life.
Our hospital got some pig flu vaccine yesterday. Not enough to go around.