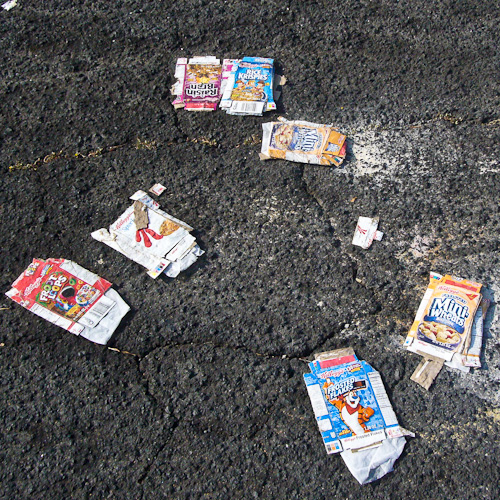 News flash – there was a cereal killing overnight in Kona. I found the evidence on my walk to get the morning paper 🙂
Good air quality today. Nice calmer ocean. Water warm and clear. But no fish. Still – a good day.
We had oranges, avocado, chicken and sushi for lunch. Salami sandwiches are on tap for dinner.
A complaint about the Mac OS. I want my * back. Maybe I'll have to read up on Spotlight and figure out how Mac People do wild card searches.