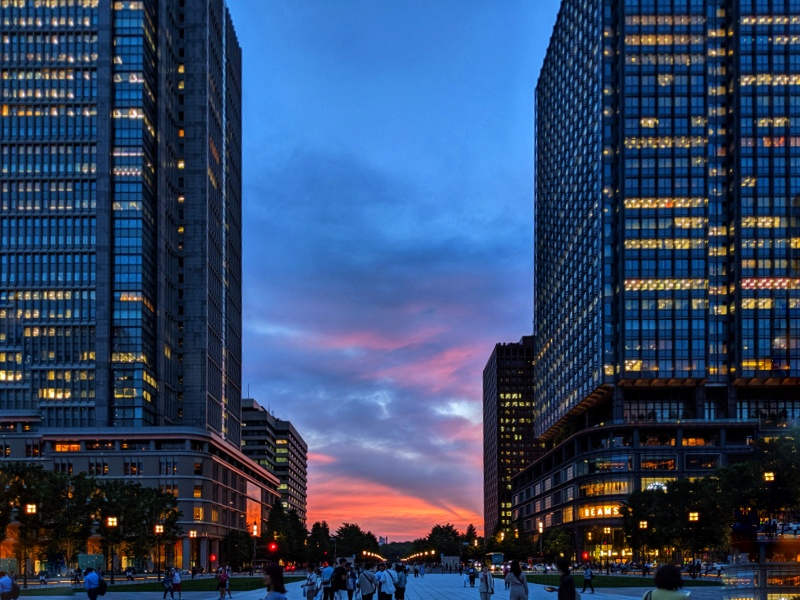 Wonder if I can stay awake long enough to finish this posting. It has been a very long two days or one day it's hard to say. When I got up it was yesterday and now it's today. That old international dateline. And since I am not going back where I came from I won't get that day back it's gone forever. At my age, it matters!
I think I walked about 8 miles in this strange TODAY. But toady was very easy. I had no trouble. Well, dinner was a problem. But I had granola bars in the suitcase. If I had been able to find a 7-11 I could have scored dinner. But I didn't see one it was granola bars.
The restaurant in the hotel lobby looked promising until I saw coffee was $15 a cup. Little cups at that.
But, here I am, wearing my Hotel provided jammies. Better than my usual.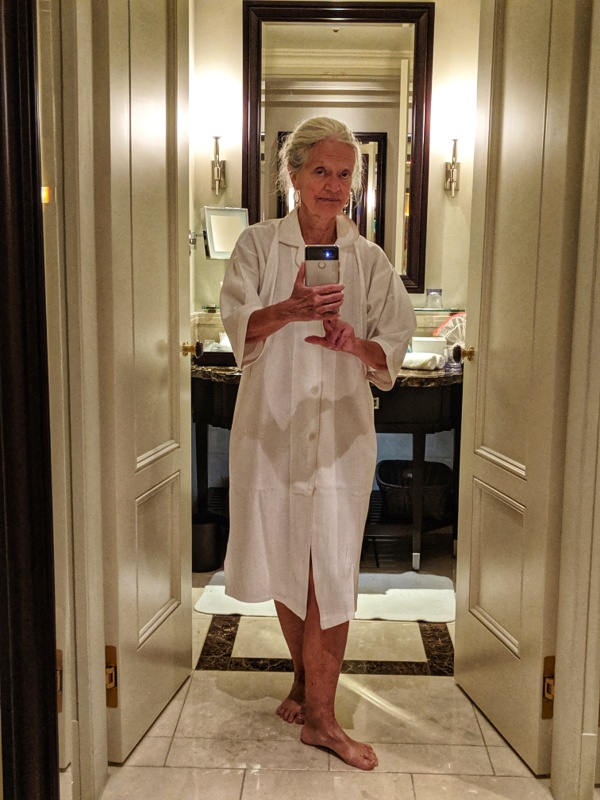 And, a last look out front.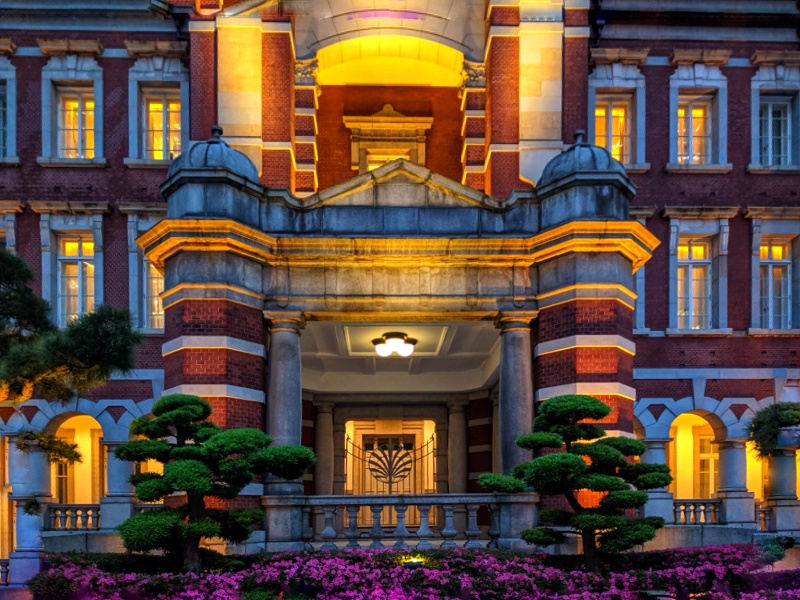 Bed thing now.