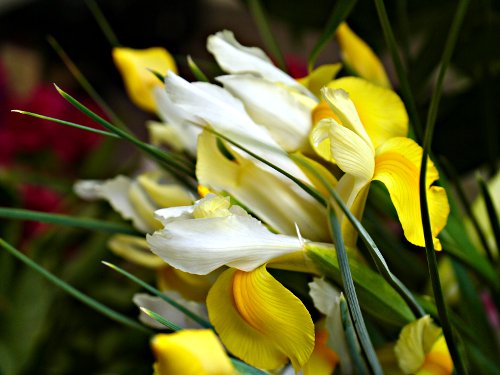 I managed to batter my images from 2001 into the previous post. My latest WordPress project will be to find a more elegant solution. I am sure there is one to be had. I just have to kick my senior brain cells into action.
Farm market – one block away – opened today. Not much to be had yet – but the old vendors were back. I got asparagus, strawberries  and honey. And an apple turnover for Carlton.
Bike racing this weekend.