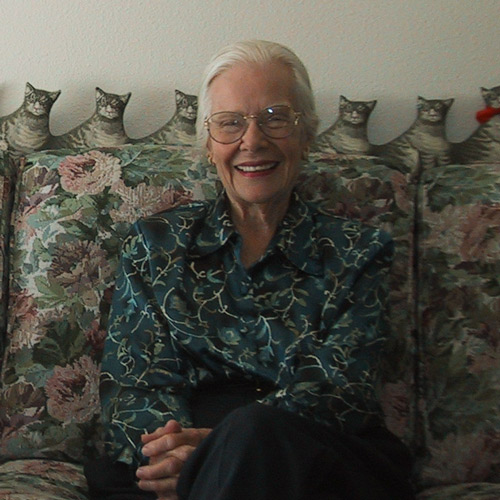 I am finishing up the photographs from 2001. Came upon this snapshot of "MomIda". She was looking happy and healthy. Thirteen months later she was dead. Which reminds us – Nobody is Promised Tomorrow.
So, Peg, keep deleting those photos.  Keep simplifing your life. Keep stuff organized. Never know when you'll be shipping out.
Carlton and I have reached the age where – as a friend's father says – "Keep your blue suit pressed". Well, I don't have a blue suit. But, I do have a "Final Exit Play List" – suitable for listening to while on route to funeral/memorial service.
A Change Is Gonna Come  –  Neville Brothers
The Far Side Banks Of Jordan –  June Carter and Johnny Cash
In This Life – Israel Kamakawiwo'ole
Looking Forward  –  Crosby, Stills, Nash & Young
Goodbye My Friend  –  Keali'i Reichel
Lullabye (Good Night, My Angel)   –  Billy Joel
Someday Soon –  Crosby, Stills, Nash & Young
Dress Sexy At My Funeral –  Smog
St James Infirmary –  Louis Armstrong
Tears In Heaven –  Eric Clapton
Will The Circle Be Unbroken  – Neville Brothers
See That My Grave Is Kept Clean – B.B. King
Only Good Times  –  Keola & Kapono Beamer
The End of the End – Paul McCartney