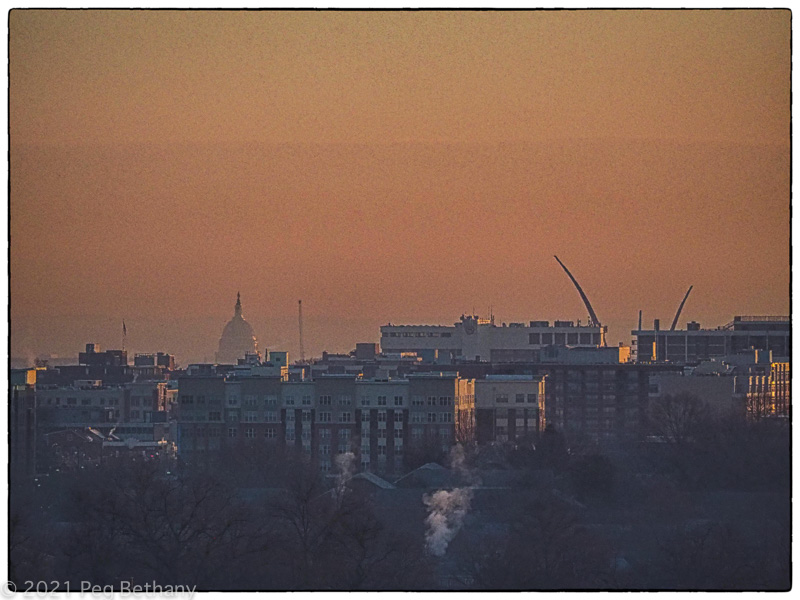 A funky foggy start to the day. But, a lovely day for an impeachment.
I had a very lazy day. Even considering making future plans. I mean outside of the Asylum plans. I think that Bermuda will be stuffed with visitors this summer. I might want to make reservations for late summer NOW. But, my most preferred place to stay is a little family-owned establishment and their cancellation policies are not real friendly. And there is my postponed garden trip to England. Not getting any younger. How many times can I move it? And my Iceland swim from North America to Europe adventure – well, I will have maxed the age limit by spring. Maybe I could sneak up to Iceland for the aurora next month. Or maybe I'll just hop a train and ride round and round the country. Serious case of jackrabbits in my boots. And, the World Health Organization just said that the 2nd year of the virus might well be worse than the first.
Impeached or not. The Orange Lord isn't going anywhere. I was wondering about when Donald as Politician first showed up on the blog? 6 Oct 2010 – Check it out. It's past time for him to leave the arena.
It was warm enough for friluftsliv today.
Gratitude
---
Bacon
---
Mālama Pono