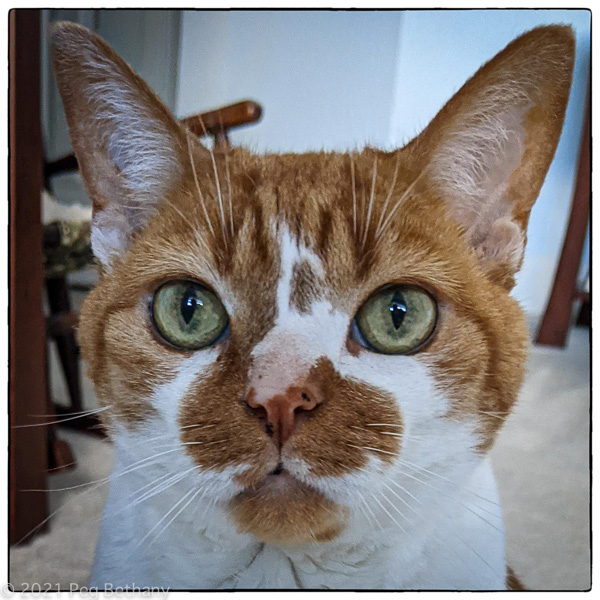 This is Kyle. A rather strange cat. No, I take that back all cats are strange. I went into his apartment when his owner personal assistant was out. Kyle made not a sound. He didn't attack, threaten, or cower. But, he did glare at me the whole time. "I know who you are. But what are you doing in here?" In Hawai'i we would say "Kyle give you stink-eye auntie". Kyle was the best part of my day.
Yesterday was some day. The Orange Lord has been sulking in the White House all day today. Rumor is he is going to pardon himself. Which seems a little like Napoleon crowning himself.
On a more productive note. I have been busy getting data ready to submit to Virginia about all the COVID vaccines my hospital has been giving. Tomorrow, I get my 2nd shot and will be as protected as I can be for an indeterminate length of time.
Gratitude
---
Grateful that the country survived yesterday.
---
No residents died yesterday or today.
No residents were diagnosed with COVID.
But 5 staff tested positive yesterday.
Mālama Pono