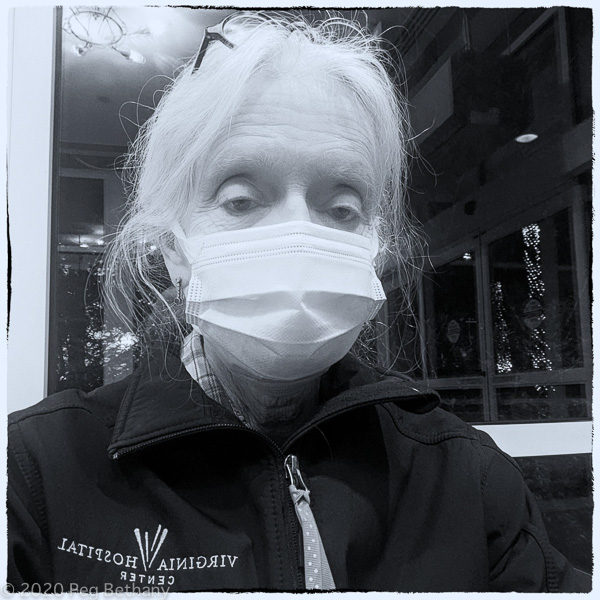 Hanging out in the "airlock" trying to score drugs. Good drugs.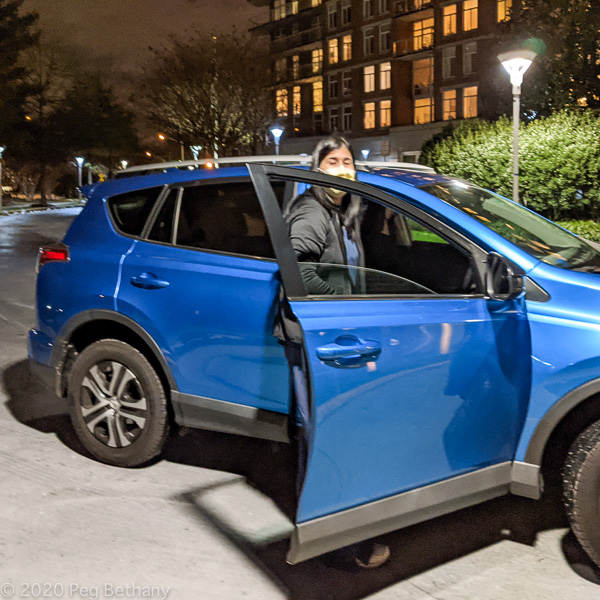 My supplier calls. I go out in the cold. She has the goods. I bare my arm.
Gratitude
---
Grateful to have gotten COVID vaccine #1
---
If I get caught doing this it's a 7-day quarantine. So worth it. What I am I doing? What I always do – wrangle data. "Hey Auntie, what did you do during the Great Covid War?" Well, I didn't die (yet) and I moved a whole lot of data around. The amount of "paperwork" involved with the vaccination process is stunning.
Mālama Pono