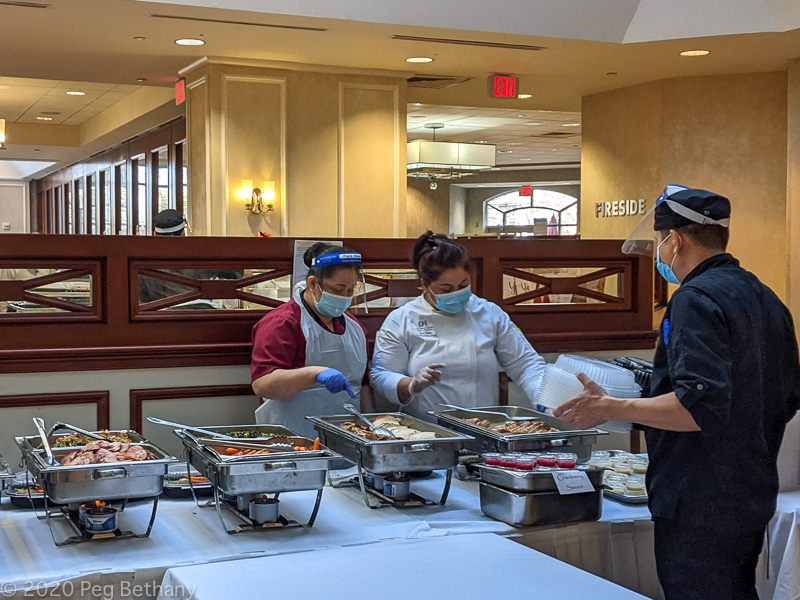 At 11AM this morning Dining Services was getting ready to fill plastic boxes with a Thanksgiving feast. For delivery right to your own apartment.
But, 7 of us wild Asylum rats had a wonderful most likely illegal Thanksgiving meal. It was completely old school. People brought their favorite things. Homemade. Nothing from a can. It was wonderful. For the first time since early March, we enjoyed eating together. I am pretty sure that we were safe. And, frankly, if we weren't – for me – it was worth the risk. I hate to say that. But, it is true. And, if I die because of those 2 hours – I have no regrets. Forgive me, Dr Fauci, for I have sinned…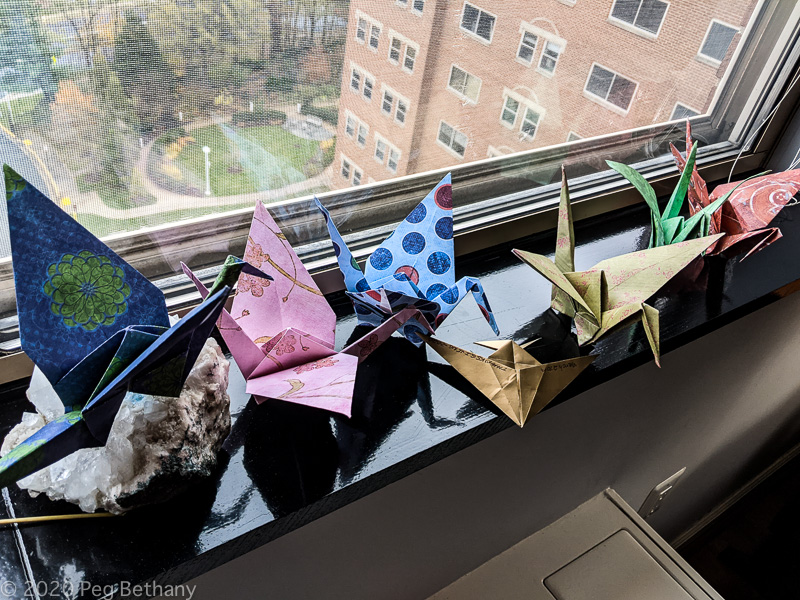 And what did I bring. My skills as a turkey carver. And great big cranes. I have not  worked much with 12 inch paper. Lots of things don't work with 12 inch paper. But big cranes are great. And, goodness knows that we can all use a little extra good fortune.
Gratitude
---
Grateful for my Asylum Sisters. Keepers of my sanity. Sisters of my heart.
---
Mālama Pono