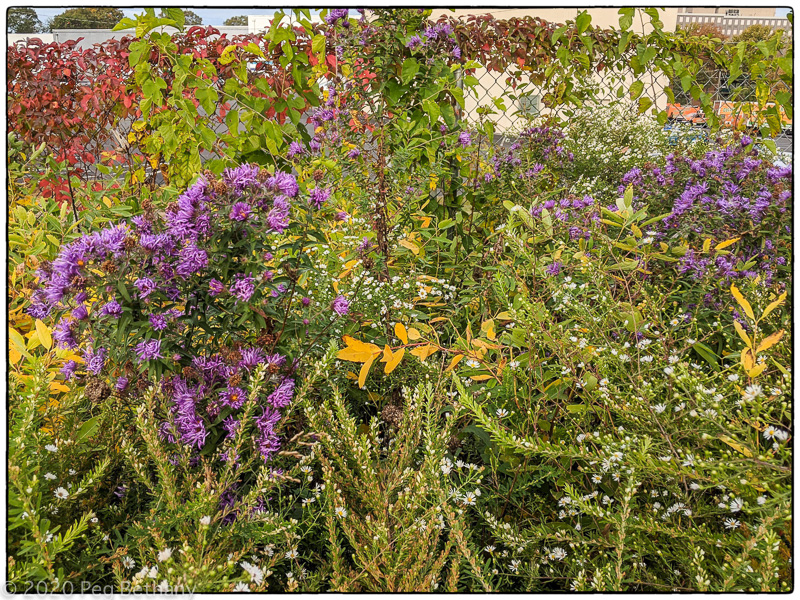 Our weed patch is still attracting bees. And, it is very cheery in an unkempt way.
Gratitude
---
Grateful that it takes the fingers of two hands to count my real friends.
---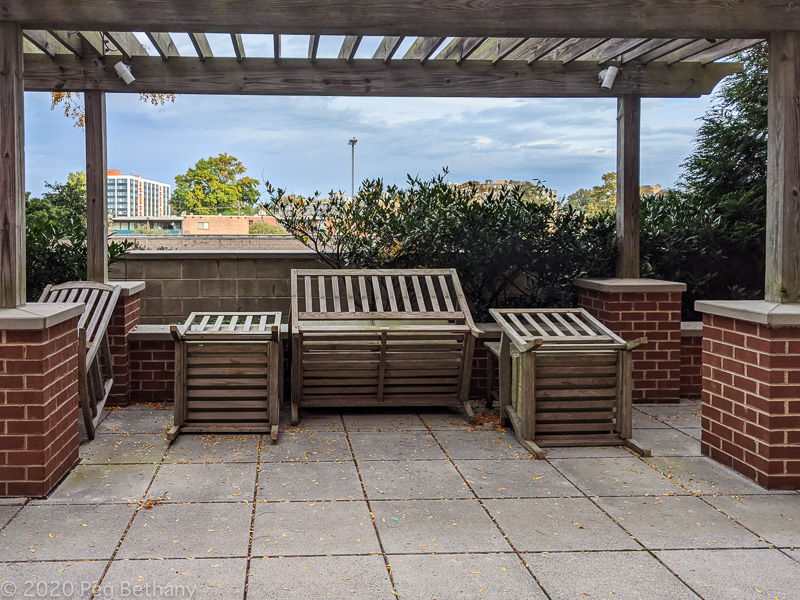 The Asylum must be trying to limit unlawful assembly by turning the chairs over. Most of our residents aren't strong enough to right a teak chair.
Glorious warm sunny days seem to be coming to an end. Hawai'i? Bermuda? or be sensible and hunker in the bunker? Time will tell.
Mālama pono
PS: the picture up top – that was late last October. We wear masks in Northern Virginia.