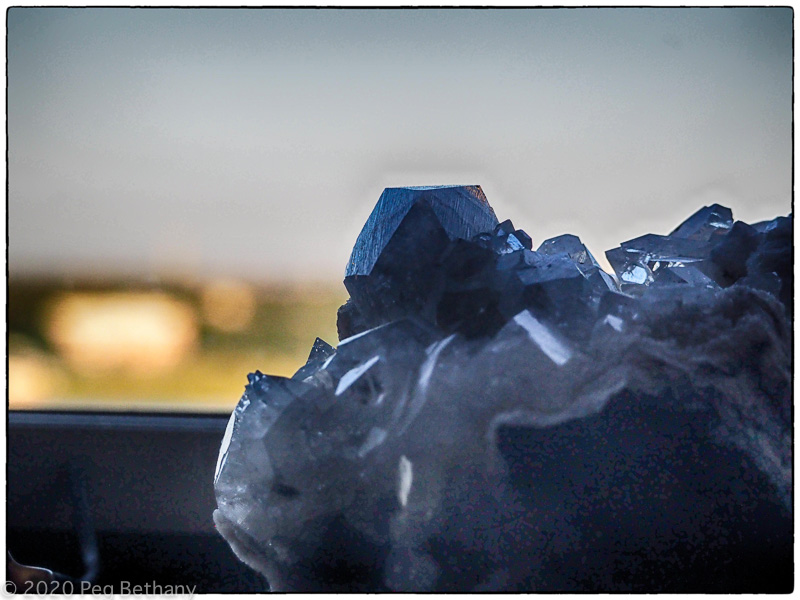 Ah yes, another boring post from my boring old life. Old age exacerbated by Covid isn't very exciting as long as one avoids becoming infected.
As the story goes, there was a Wiccan Chaplain volunteer who came to my hospital. He/she had stashed some crystals in the office. She/he left and didn't take the crystals. In due time – they were set out with the trash. I was getting ready to walk home and decided to "rescue" the one that I liked the most. I picked up a nice chunk of clear quartz. That was a couple of years ago and the quartz has lived on my windowsill ever since. Sometimes it refracts light nicely.
Maybe I should see what this crystal is supposed to do? Well, according to Google: white crystal is considered a "master healer." It's said to amplify energy by absorbing, storing, releasing, and regulating it. It's also said to aid concentration and memory. Physically, clear crystals are claimed to help stimulate the immune system and balance out your entire body.
I don't think it is working in my case. My concentration and memory are definitely slipping. I am surely not "balanced". But, maybe without the crystal, I would be worse. Or do I need a Wiccan to turn it on? Can Alexa to fire it up?
Big activity today was to walk to the "far away" grocery for a can of pumpkin. Also, laid in a "just in case" supply of coffee. I think that might be called hoarding.
Gratitude
---
Grateful that I can still make a three mile round trip to my favorite grocery store. (But, when I was coming out, the bus that stops right in front of The Asylum was pulling up and looking pretty damn good. I didn't get on.)
---
Ordered a rare petit fillet from the menu. I have some broccoli, so, I will make beef and broccoli for dinner.
Mālama pono