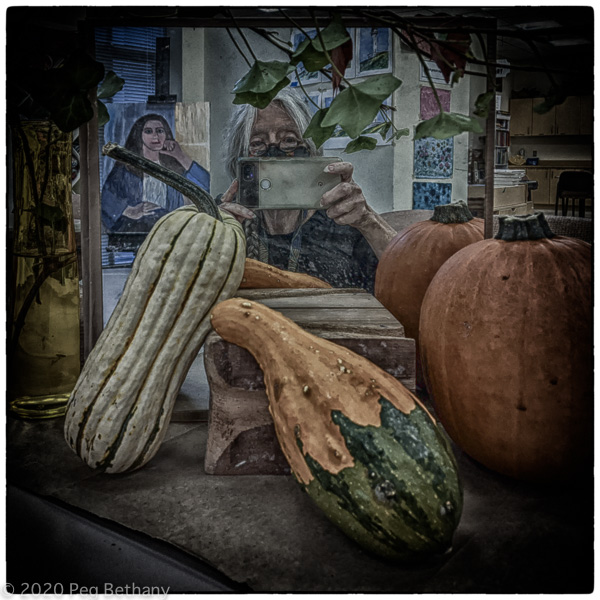 A pretty boring day. The most exciting thing was discovering a bunch of still life setups in the art studio.  So, what not to do but take some pictures and then post-process.
Gratitude
---
Grateful for new wool socks. And for the interesting clouds out the window.
---
Didn't order any Asylum meals today – so – it's cooking for me tonight. Thinking maybe I'll saute up some chicken with an apple. Think that will be within my skill set. Some Jimmy Buffett, some beer, some sauteing. Then some eating. Finally, some cleanup.
Mālama pono