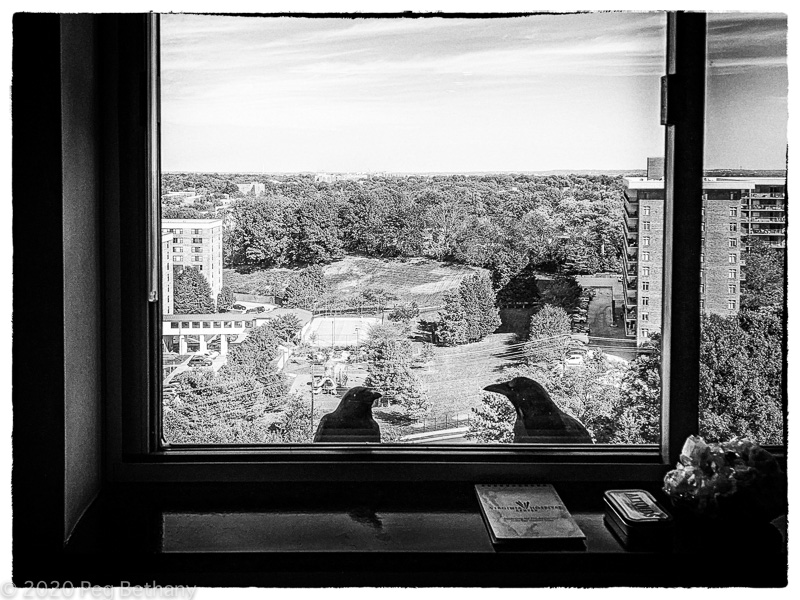 Came back in from my afternoon walk and what should be on my window ledge? Crows! Sneaked up on them with the phone.
Well, I approve 100% of telemedicine. My doctor was on time. She spent 20 minutes with me. She agreed that I am fine and I agreed to go down to her office and get routine blood work since it has been 18 months.
She is not 100% happy with me going to Hawai'i. Well, I am not 100% happy with me staying here. So, it's a draw.
Gratitude
---
Grateful for telemedicine. And CROWS!
---
Remember your fall calendar
October 31, Halloween
November 1, Turn the clocks back
November 2, Día de los Muertos
November 3, Take the country back
Mālama pono