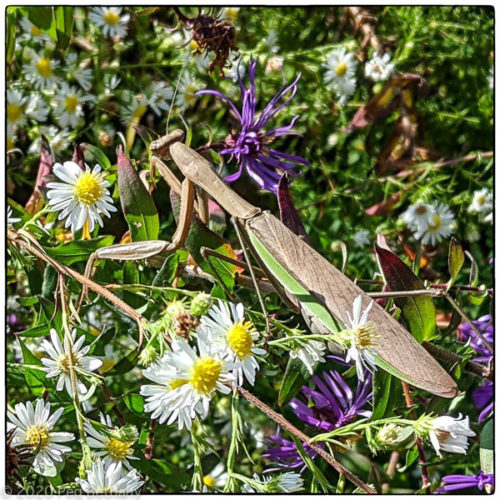 I was out wandering around looking at weeds and enjoying the afternoon sun when I found this huge praying mantis.  She seems to be very well fed. Hopefully, she will lay eggs somewhere safe and we will have more mantis next year.
Pretty good new normal day here. Work, hike, socially distant visit with friends, zoom yoga, lunch, queue up too close to 20 or 30 of my neighbors to get at COVID test, nothing big. Just stuff.
Gratitude
---
Grateful for friends who their share salted caramel fudge.
---
We now have 3 residents and 3 staff members with COVID. Not a step in the right direction. We have about 400 residents and nearly as many staff, so percentage-wise, it isn't so bad. But, still…
Mālama pono