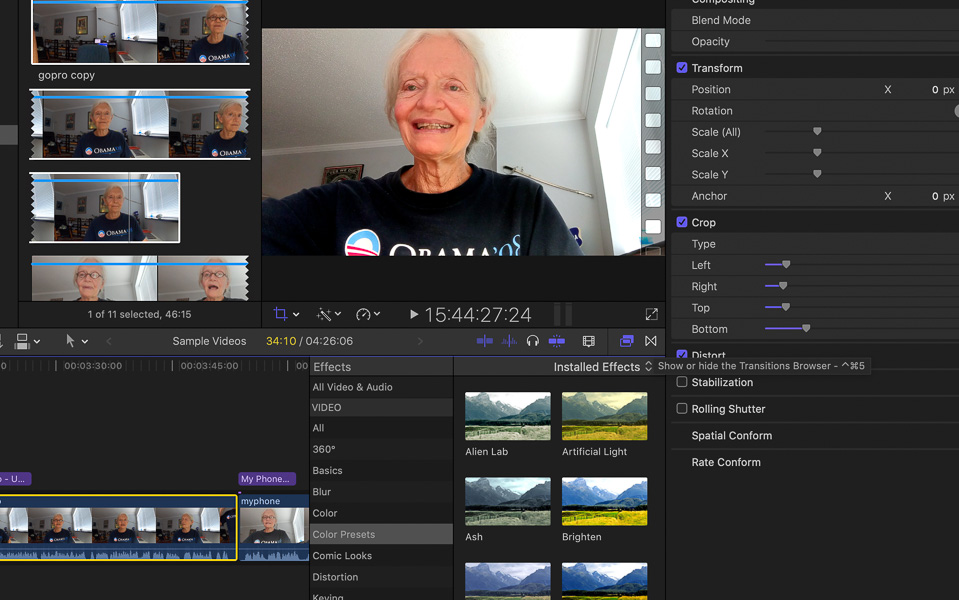 Spent too much time behind the computer screens again today.  I guess if Joe Biden isn't too old and feeble to run for president – and please goddess, may he win – then I am not too old to spend all day doing computer stuff. Monday the boss comes back from vacation – so, I will have real work to do in addition to video production. (remember when weekend meant something?)
At the end of the day, I grabbed a camera and went out for a little air. And, I found a couple of butterflies.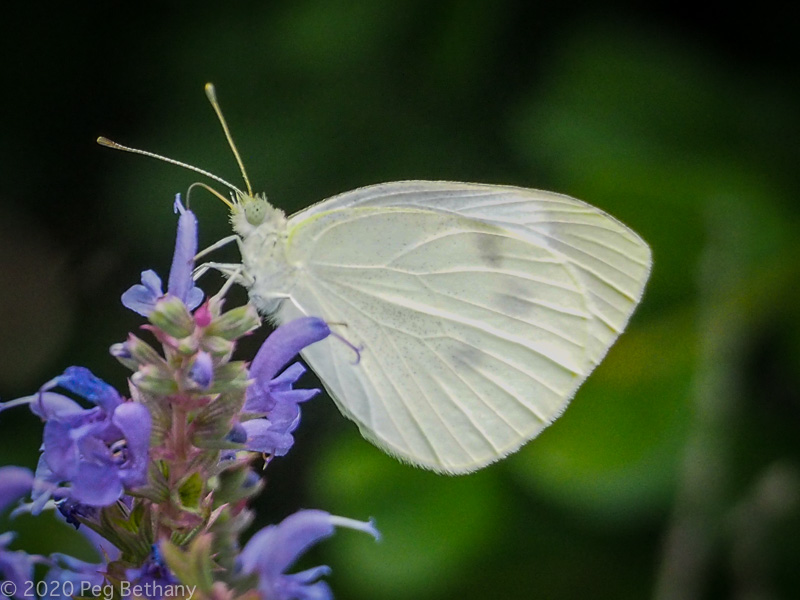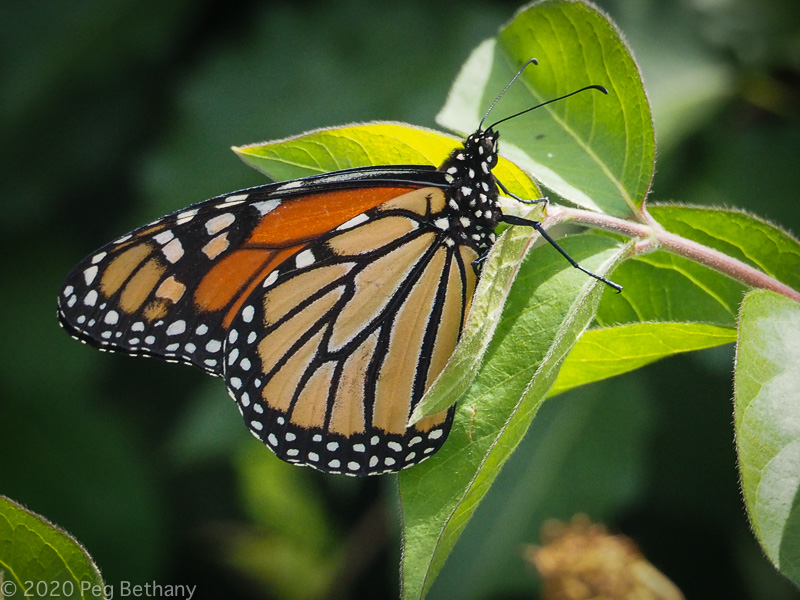 I had the "wrong" lens – 300 – 600 mm zoom. I don't really like that lens. It just happened to be on the camera. But, the butterflies were skittish and hard to get to – so, it was good that I had the "wrong" lens.
Gratitude
---
Grocery delivery. I am allowed to go to the grocery store now. But, I still ordered Whole Foods delivery today. I enjoy grocery shopping. But, I am grateful for the delivery option.
---
Around dusk yesterday I hear a HUGE racket. Has my A/C crapped out? Did my fridge blow up? Nope. A cicada landed on my screen. The double pane window was closed. I got a good view of the cicada undercarriage.

It's only 8 seconds.
Mālama pono