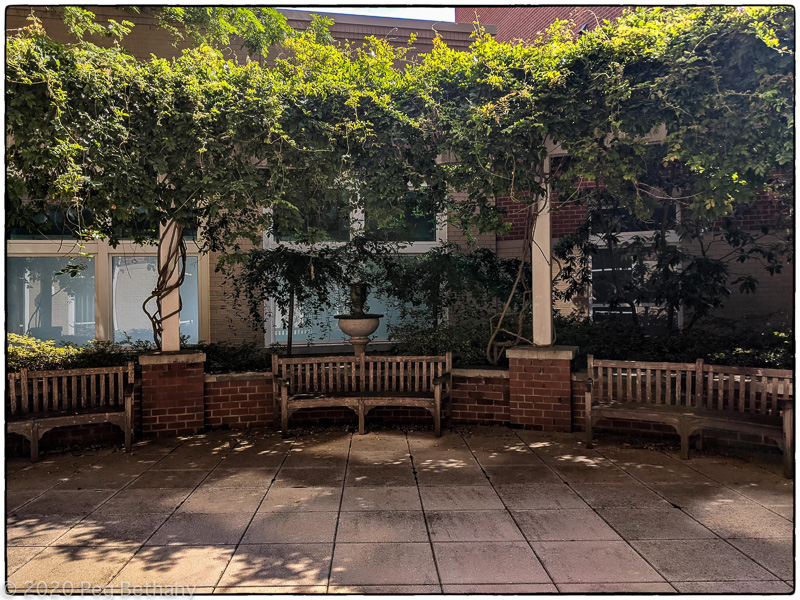 My first trip outside of my room was to go out and scout up a location for a photoshoot at 4PM tomorrow afternoon.  An unknown number of elderly women with various mobility issues.  And, it is summertime in the DC area. And, there are masks and social distancing. Even outdoor when you are elderly. I hate shooting people with my wide-angle lens. But, I might have to.  Gotta hope that very few old women show up!
Promptly at 11AM, I opened my door. And Surprise! Three of my friends were standing outside the door. It was just like getting out of prison! Well, I have never been in prison. Or even jail. YET. There is still time.
Gratitude
---
Grateful to be able to step outside of my room. Even outside of my building. Fresh air without sticking my head out the window.
---
OK, time for proud GrandMother pictures.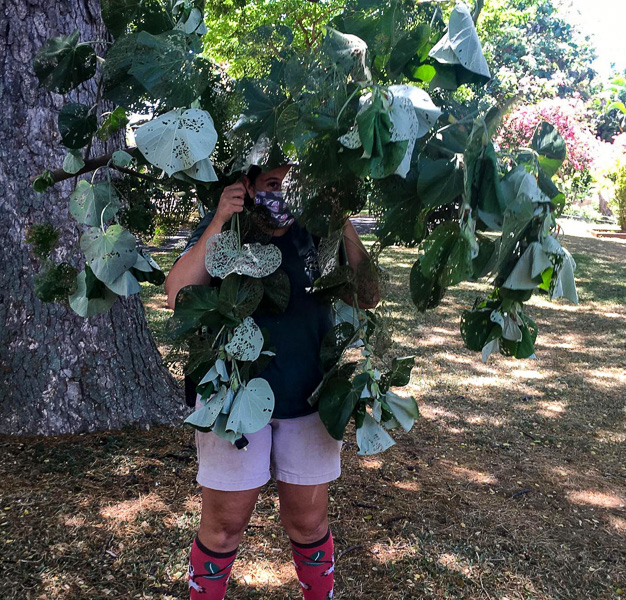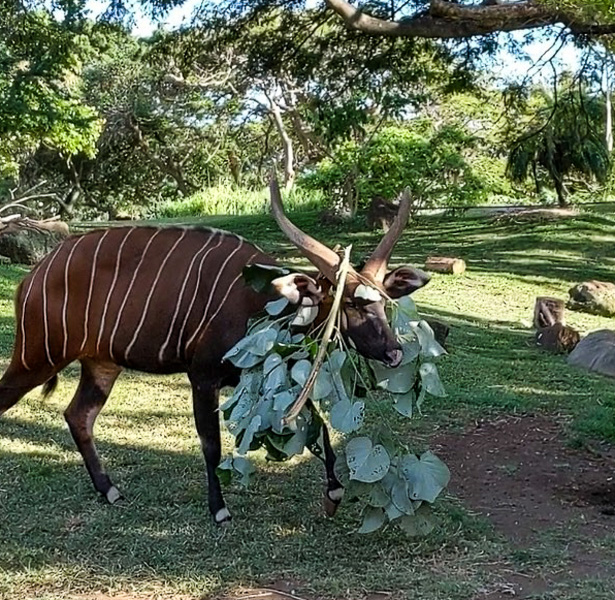 Hau trees are monster hibiscus trees and are frequently home to ants and other such critters. Not sure about putting them on ones head.
Got a note from the younger grand today. She is 17 and noted that "time sure flies". Oh, baby girl. Just wait until you are 77.
Mālama pono