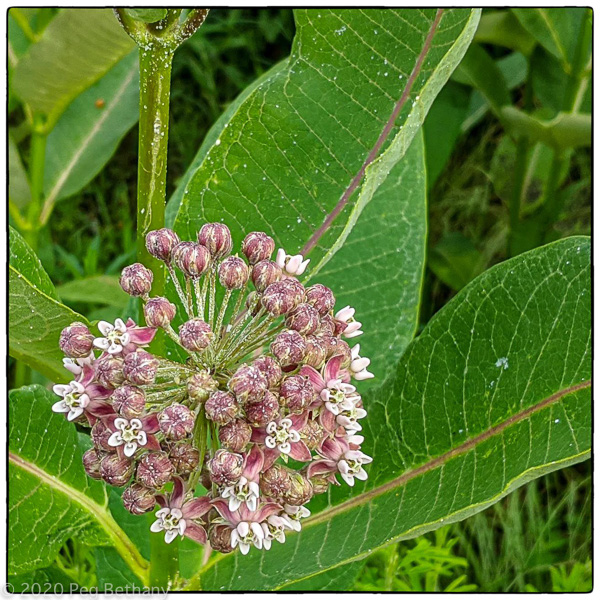 Our milkweed is starting to bloom. So, hoping for Monarch butterflies.
I finally finished up my little project from our "protest" on Tuesday afternoon. I will spend tomorrow cleaning up my computer. Not a problem. I have plenty of time. Maybe not plenty of days. But surely plenty of hours. Make me happy, click on full screen.
Gratitude
---
Grateful to be on the green side of the grass.
---
This isn't looking good.  We always hope it isn't the staff that we see. But some other staff. Staff like upper-middle management. Or long-range planning personnel.



Mālama pono