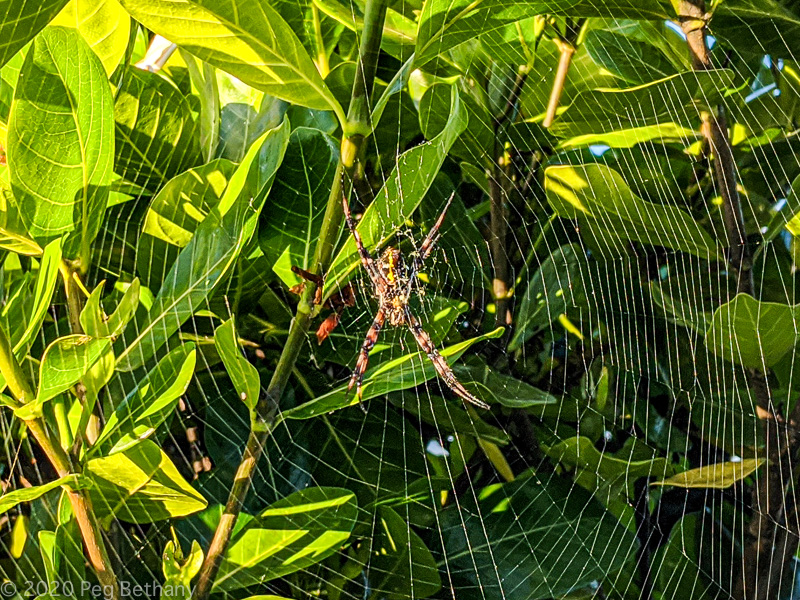 Billy spotted a big old garden spider on our walk this morning. They are huge but totally harmless.  Unless you get caught in their web.
Went to a meeting this afternoon that was almost a total waste of time. Except they have really great scones and chocolate tarts. I will meet for food.
And now for the latest travel issue. The Canadian rail system has shut down. As in stopped.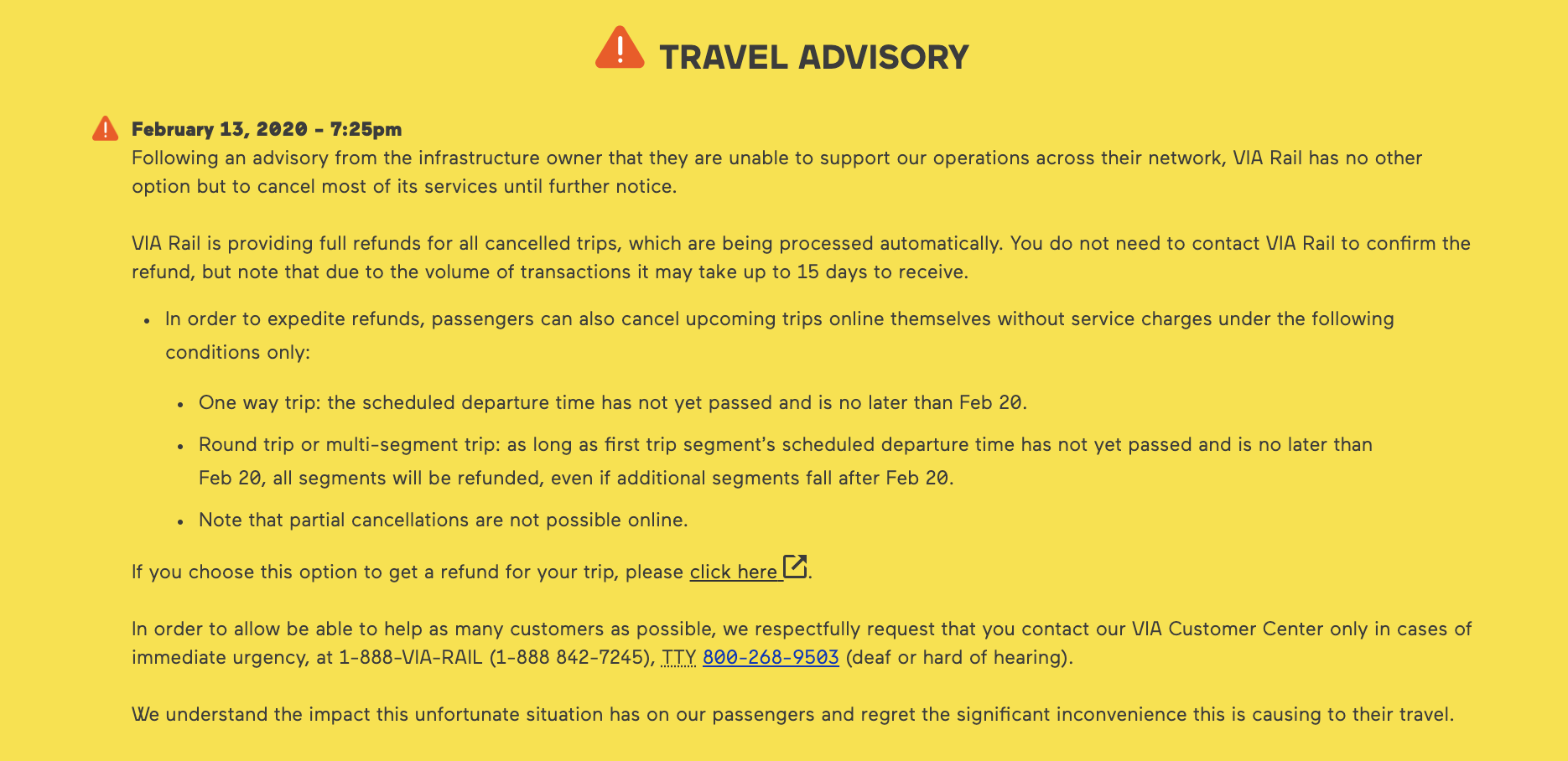 Had no idea that my travels would be so adventurous. Not coronavirus. Pipeline protestors.  I agree with the protestors. So, if need be, I will come up with Plan B. At least I can get my money back for my train. Not going to worry about this until next week.
Yesterday's travel problem involves a pretty important engagement that I forget I had scheduled in May. Think I can solve that one with a 36-hour detour back to Virginia. I am letting this issue simmer too. Don't want to make things worse by some knee jerk reaction,
Sometimes it is just best to see how things unfold.
Gratitude
---
Grateful that all my problems are these nice 1st class problems that can be solved with money and/or frequenter flyer miles
---
And, no I am not ready to kick the jackrabbits out of my boots and stay home.