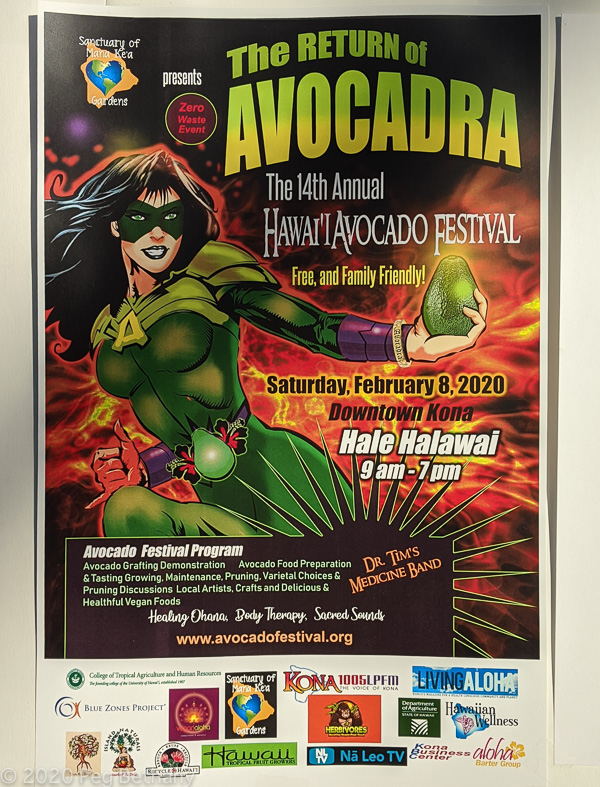 What was I thinking? How could I have missed the avocado festival? Bad Bad Bad. Heck, I didn't even know about the avocado festival until I walked by this sign this morning when I was on walkabout.
And what else did I discover this morning? The Emerald Princess.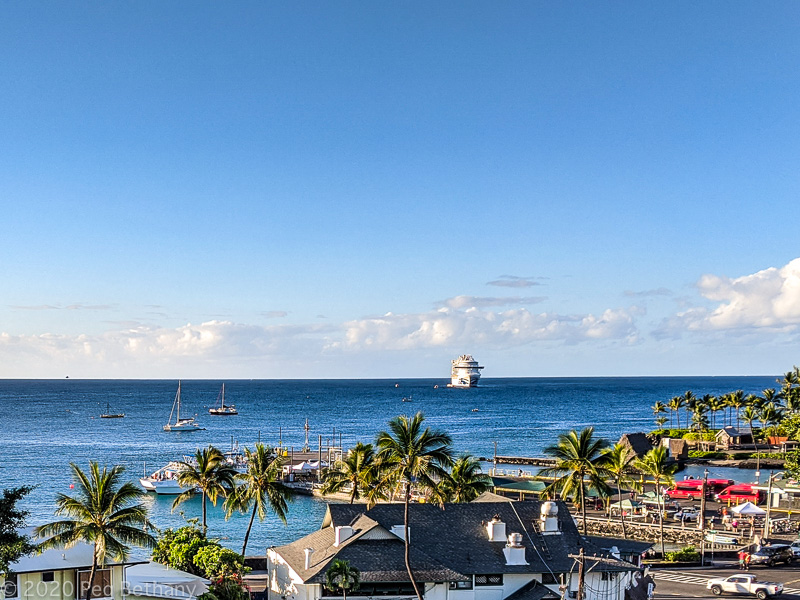 I pretty well have my May adventure thought out. Now I just have to commit some cash.
4-8 Days in Iceland. Iceland is a bitch without a car.
1-2 Days reposition myself to Great Britain
6 Days Tour the Cotswolds – this one is set.
1-2 Days hang out in London.
7 Days crossing the Atlantic on Queen Mary 2. Most likely being seasick. And unfashionably dressed. But, it is an adventure. Heck, everything is an adventure if you do it with enough wild abandon.
Take the train from NYC back to the Asylum.
AND, accomplish all of this with only my tiny backpack. Don't think I'll have the requisite ball gown for Gala evenings on QM2. Hello, room service.
Gratitude
---
Avocados, even if I missed the festival. And papayas.
---
Yes, Carlton, I am spending "your" money.  And for that, I thank you greatly.