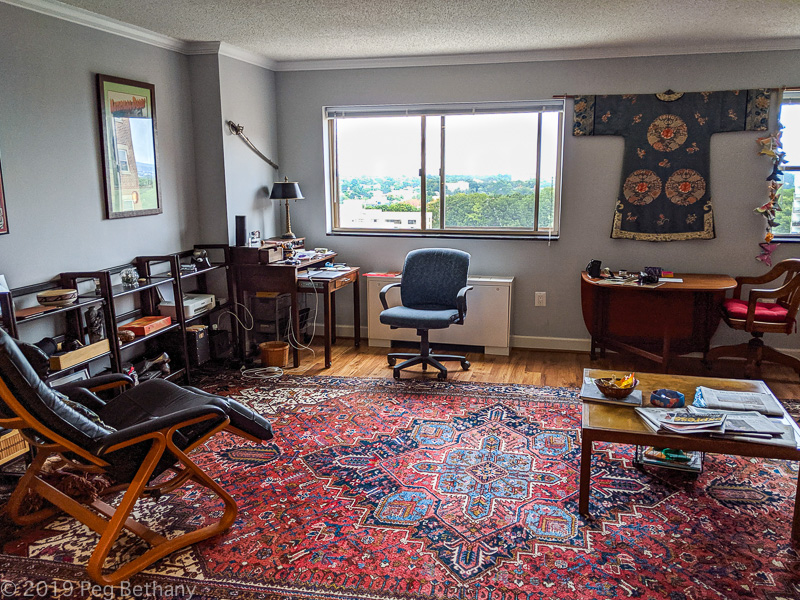 The Old Bat Cave is on the open house tour tomorrow afternoon. It was looking a little subpar this afternoon. Newspapers, origami, notes on pieces of scrap paper, mismatched earrings covered every surface.
Well, I am taking tomorrow off so, fluffing will be tomorrow morning's project.
This is what The Old Bat Cave looked like Sept 14, 2015 – a couple of weeks before I moved in.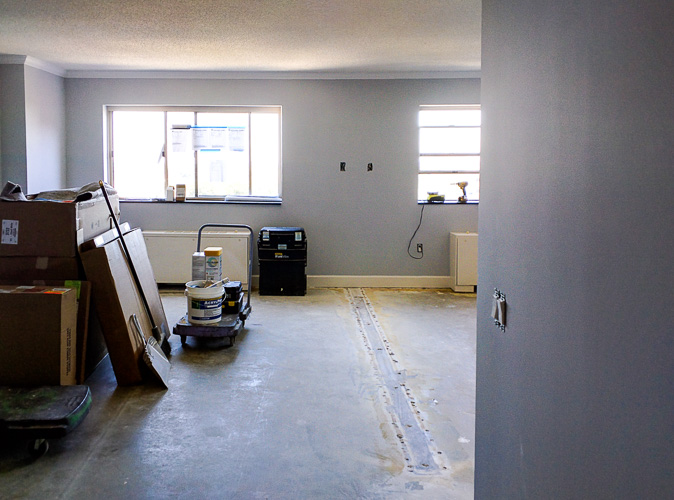 You can still see where the wall was. So happy that I have one room.
Anyhow today was not my best ever day at work. I messed up a table in the production database. Of course, I maintain that the system messed up the table. But, what exactly was I thinking when I tried to modify the table on the fly anyhow? Took me 4 hours to get it back to "OK". At least I hope it is "OK".
I was hoping they would fire me. No such luck. I did hear that our system will be supported for a couple more years – but then we have to move to the "new improved" system. I am now officially closer to 80 than 70. I am so not going to migrate another system.