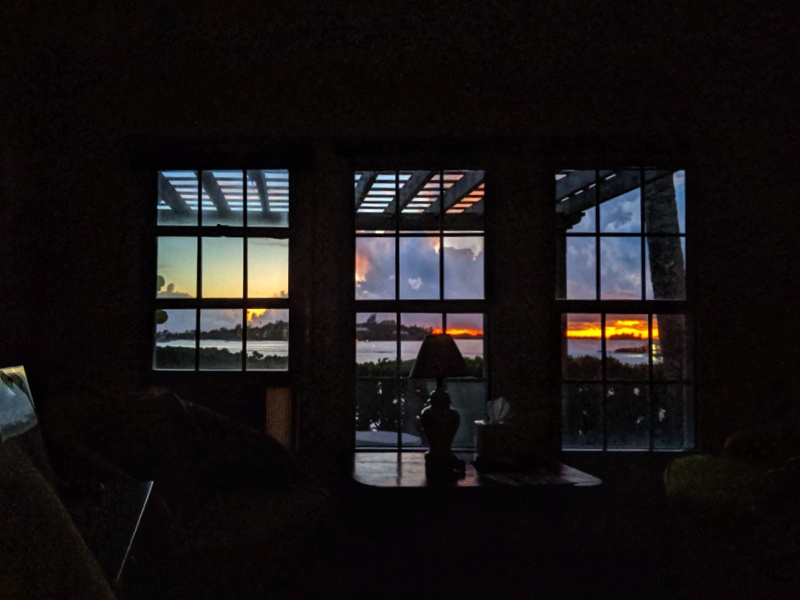 This is the view from my bed. Views are very important to me. It is important to have a nice view while practicing "lolling around".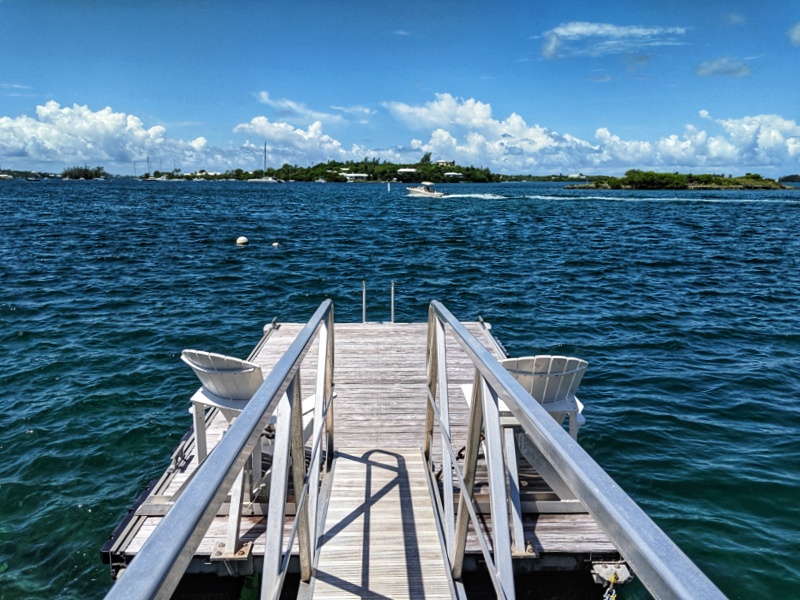 And this is my swimming/ocean lolling area. A steady stream of pleasure craft sail and motor past.
Tomorrow, I am thinking, will be much like today except no trip to Hamilton for breakfast and provisions. The ferry doesn't start until 10:30 which is seriously past my breakfast time and the grocery store is closed. All the stores are closed. I don't think it's a religious thing, I think it's a lifestyle thing. People want to be outside with their families.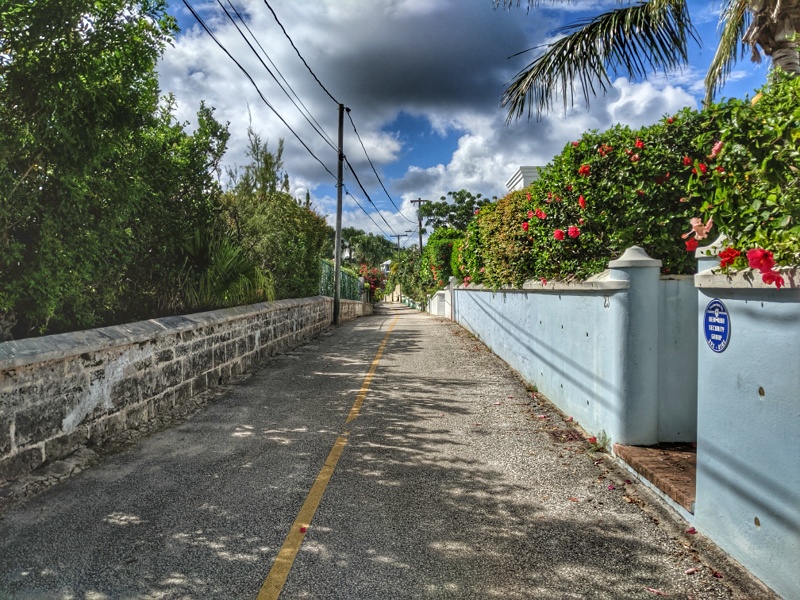 Last shot is the road back to my lodgings from the ferry.