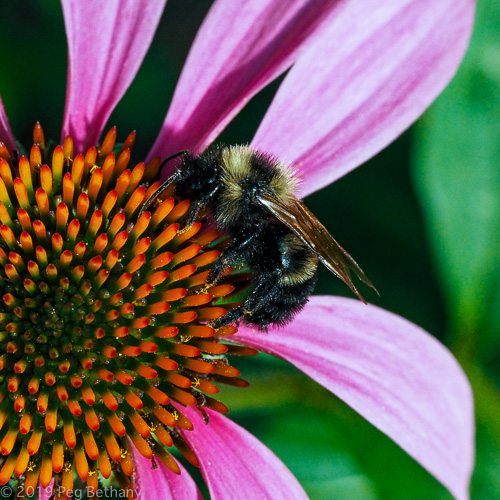 But not too busy to sneak out and look for bugs. It was really windy. So, no butterflies. Just bumblebees.
Worked 6 hours today. And, I think I actually got something accomplished. Then raced home in time for Yoga at The Asylum. Since I organized the group that saved that class last summer, I feel that I need to attend every time that I am in residence. It is a nice class. It is hard "enough" and the teacher is 60+ so it is all good.
Think it is time to take Apple's warnings about my 32-bit applications seriously. I see my beloved itty bitty scanner as the biggest problem. It is absolutely antique but does everything I want it to really well. Never mind that it is 32 bit. I can find a 64-bit driver. But not the 3rd party S/W that makes the magic happen. And it is tiny.
My other 32-bit application is my circa 2009 Microsoft Office Suite. Guess I will just buy a new version. But, buy it. Not, rent it. I rent Lightroom and Photoshop for $10 a month. However, I use that software all the time. Word and Excel – not so much these days. I guess I should try to get what I do done with Google Docs for a while. But, I do like having the ever-powerful Excel in the house.
Or I could just not upgrade the OSX – that is so not going to happen. Talk about first world problems.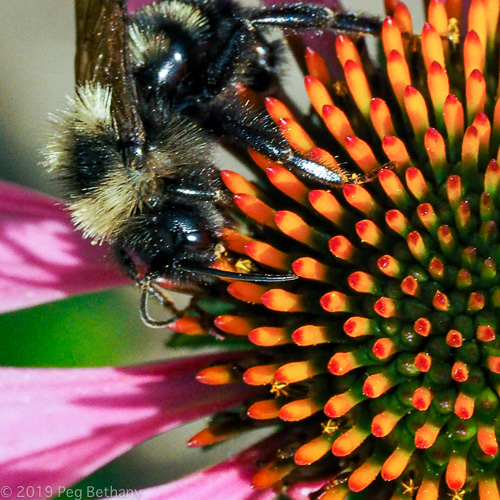 Today's photos were taken with the Olympus 60mm micro  4/3s macro lens.