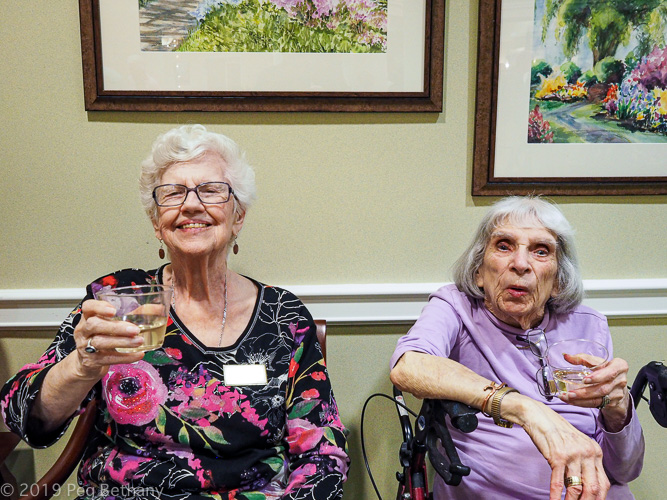 No blog-worthy bugs today.  But, I rather like this image of a couple of the older ladies. The one on the right is a tiny 93-year-old woman who has only lived in the asylum a couple of years longer than I have. After she moved in, she took up wood carving. Mostly, I think, because she gave up stone carving when she moved into the asylum.
This photo is one of the outtakes from the photoshoot I did of residents about a month ago. By tomorrow this time – I'll have that part of my project all wrapped up and ready to pass on to my "clients". They do not need it until early December, but I will be long gone to Hawai'i by then.
Wayback on August 9, 2001, the blog (which wasn't called a blog) was young and so was I. I was reporting on the "Girls of Summer". We had lots of lovely young rangers working in Skagway that year. The pages didn't age too well, I was using some funky formatting that isn't supported by modern browsers. And, the pictures were tiny. But, those were dial-up days.
But wait. This time two weeks from now, I will be chillaxing in Bermuda.