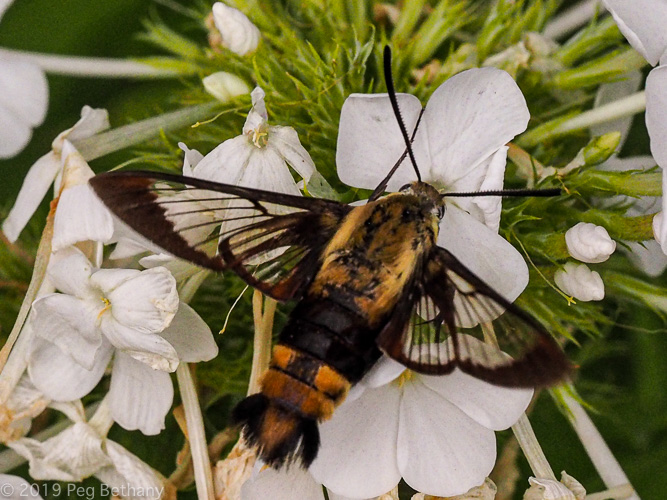 I was about to give up on bugs today – when I found a nice fat clearwing hummingbird moth. I know that I have never seen one here at The Asylum before. This photo makes the moth look rather clumsy. They are really very elegant. Just a little on the pudgy side.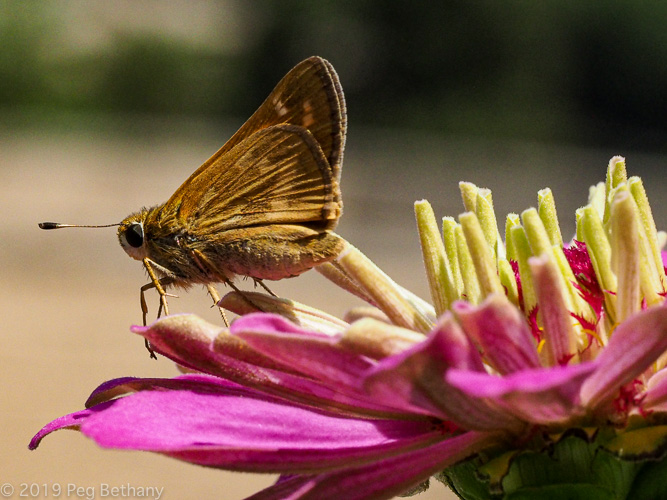 I can always find a skipper hanging out with the zinnias.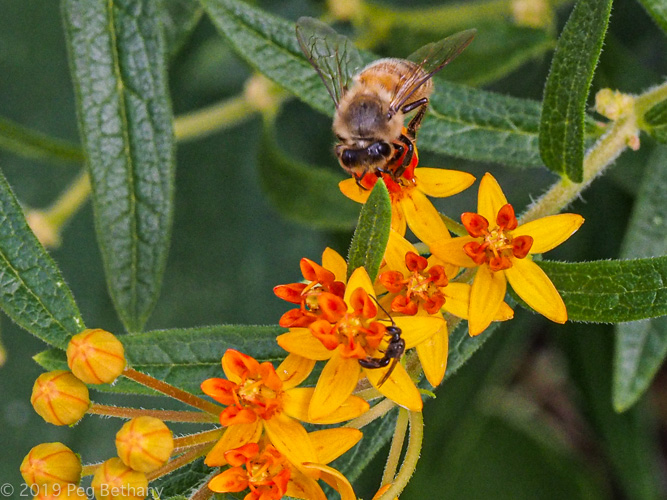 That's about it for insect life at the Asylum. Well, except for the bed bugs and that is an entirely different story.
For Laurent: Today's photos were taken with the Olympus 60mm micro  4/3s macro lens.
Busy today on my "advertising" campaign for our annual effort to get the inmates to contribute to our "employee gift fund" campaign.  We have about 475 employees who do actual work. (plus some management types.) And as of right now, we have 504 residents. So, we are well looked after. Goodness knows I didn't have .94 of a person looking after me before I moved in.