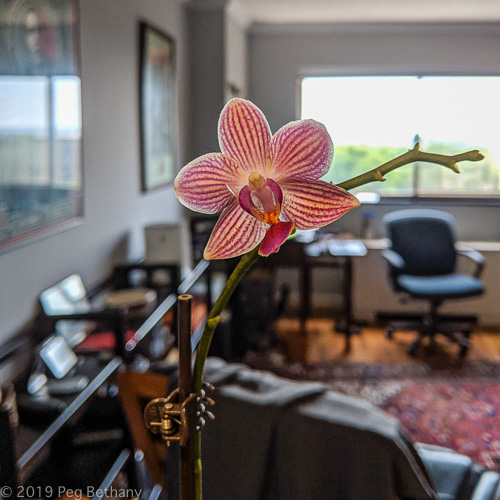 This orchid plant was a welcome home gift and it was loaded with flowers. That was in early March. Now, in late May the last flower just fell off. Surely an indicator that it is time to take another trip! Wonder if I can make it bloom again.
I have been enjoying poor health all day today. Yoga and PT and a Shingles shot all in one day just knocked me out. So, I napped. And listened to an audiobook. And napped some more. I did laundry but folding my underdrawers tired me out. So I had another nap.
I intend to be all better tomorrow.