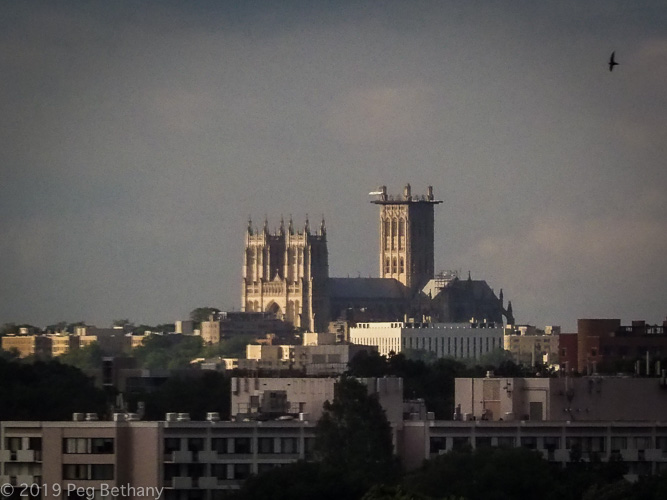 Most days The National Cathedral in northwest DC is visible on my skyline. Its kennel club name is: The Cathedral Church of Saint Peter and Saint Paul in the City and Diocese of Washington. So, we just call it National Cathedral. It is still undergoing repairs from the 2011 earthquake.
Went to PT again this afternoon. I think it is doing me some good. But, it will only keep doing me good if I keep doing the exercises. Easier said than done. But, I really do want to keep my ability to walk. It's on me.
It was warm enough for dinner on the patio tonight. Wondering "what's next" tonight. OH, I just saw what was next – A deer bounding around across the street. Hope the deer finds a safe way back to Four Mile Run (about .5 mile away) where I normally see them.