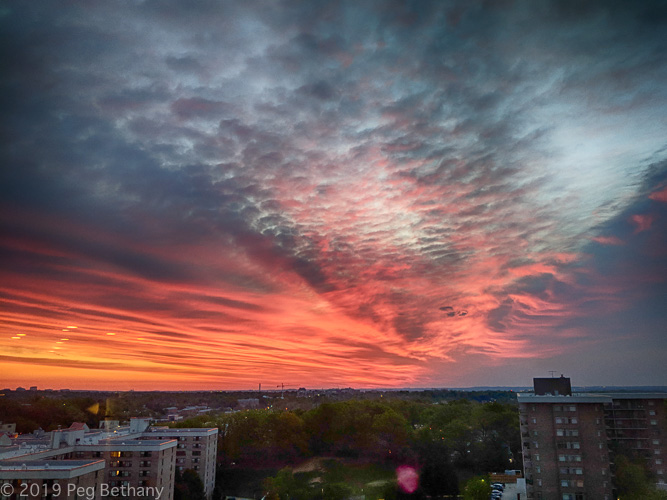 Today was one of those scary nice days. Like – this is way too good. The wheels are going to fall off any second now.
But, I am going to enjoy it – a day of grace in a world of chaos.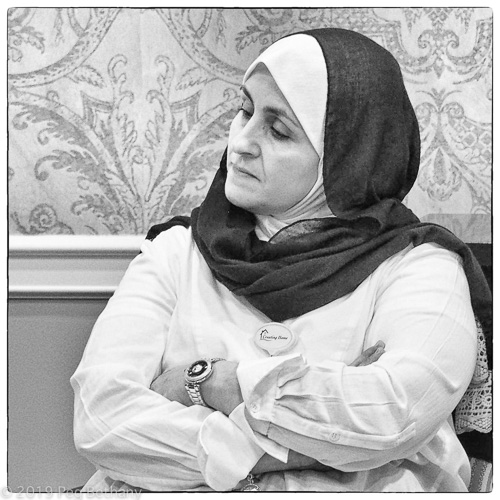 Took pictures this afternoon around The Asylum. This wonderful woman works in food service on our health care unit. She has worked here for 5 years and has been in the US for 17 years. But, she never got the money and time together to enable her to go through the citizenship process. As we residents looked on in horror over the last couple of years at the increasing hostility towards immigrants – we wondered what could we do? Well, actually rather a lot. Some of us can give money, others help candidates prepare for the test, some help with negotiating the bureaucracy. Apparently we are currently able to assist 28 employees through this process.
Our lady has completed the process and is awaiting the arrival of her US passport. That passport will allow her to travel to her native land to visit her mother with the assurance that she will be able to reenter the US and return to her home and her children.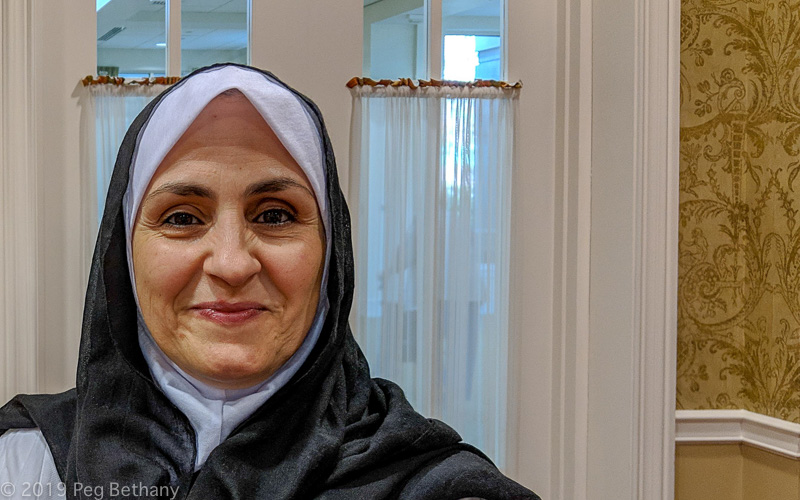 This is a win for everyone. We old folks can still make things good things happen.