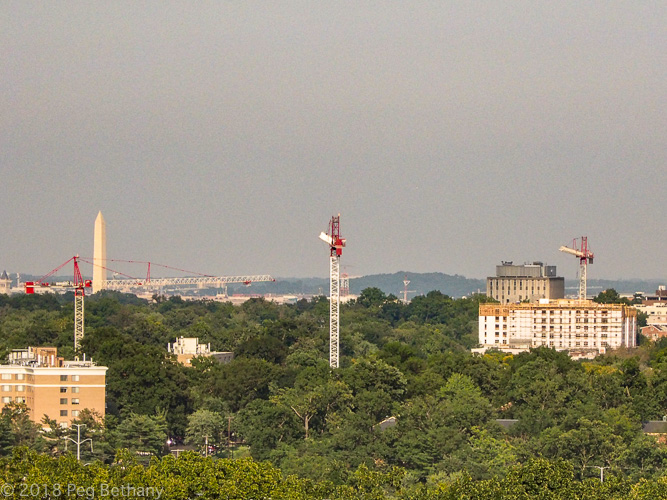 Three construction cranes right outside my window. Don't think that any of these will endanger my view of the Washington Monument. But, that is what I see when I look out the window from my desk.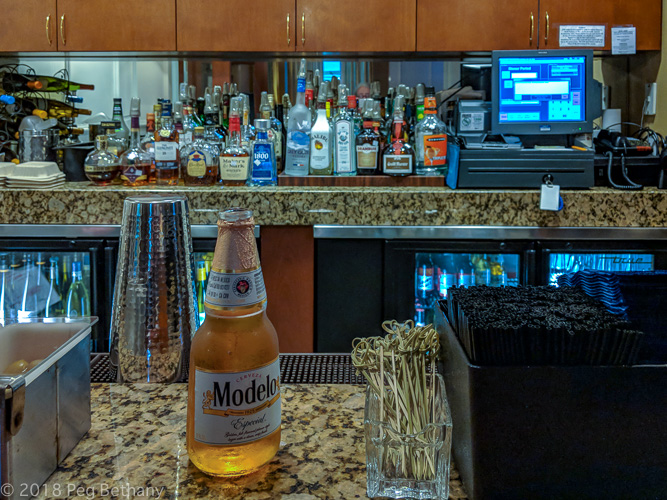 Tonight there was a huge lineup at dinner. I don't do lines well. SO, I retreated to the bar where I ordered a burger to go and a beer while I waited. Then I took my beer and burger outside for a nice al fresco dinner. There is always a way to game the system. Any system. Just ask our president.
Spent the morning being tech support for several of my friends. Fortunately, they had easy problems. Spent the afternoon doing an inventory of my sweaters and reading. Mostly reading. I don't have very many sweaters. Actually, I have 10. That seems like too many sweaters. Maybe I need to think about my sweaters.
Bad news from Kona – the night security guard (who is a nice old man) at my hotel was assaulted and is in critical condition in hospital in Honolulu. He never has a gun. Three known miscreants attacked him, in the hotel parking lot.
Good news from Kona – the air is better than it has been in 10 or 12 years.