Yesterday, my plan was to wear myself out. And I did. Was asleep before 7 and didn't wake up until 5. I made my way downstairs to my kitchen.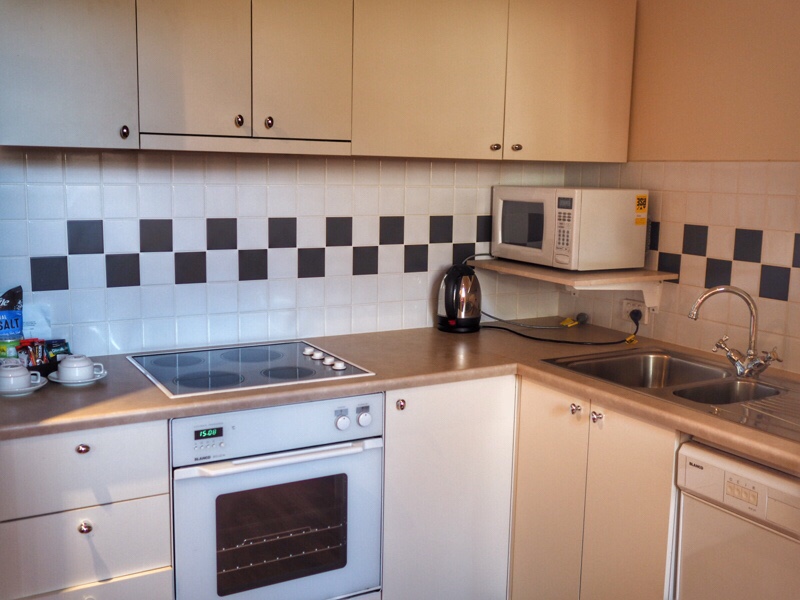 Friends from the Asylum-note the oven. I will not be using it, promise.
Yesterday was a fine day. Sunny maybe 80 degrees. Melbourne seems to be laid out on a grid. So with neither map nor cellphone nor plan, out l went.
My first street could have been any city. Pho shops. Backpacker hotels, and graffiti.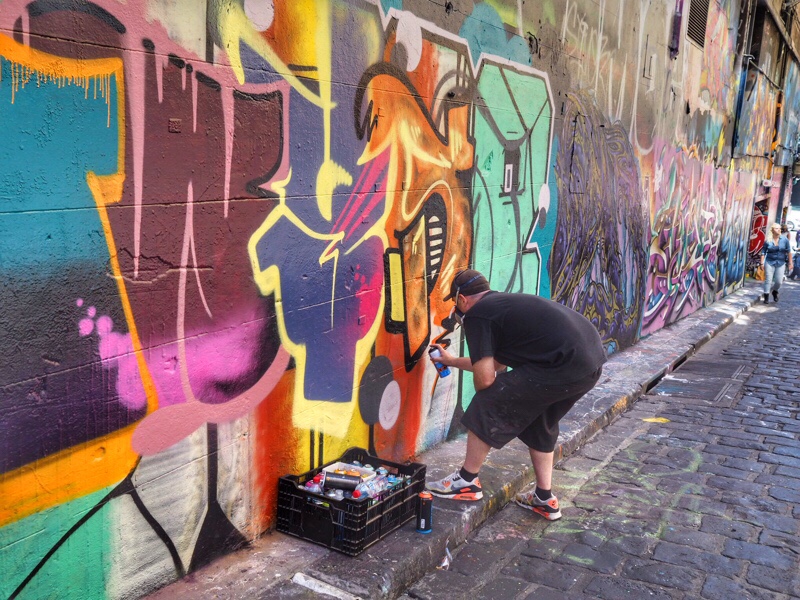 After a couple of miles I take a left and several uphill blocks later I find Hermès and Prada and Bvlgari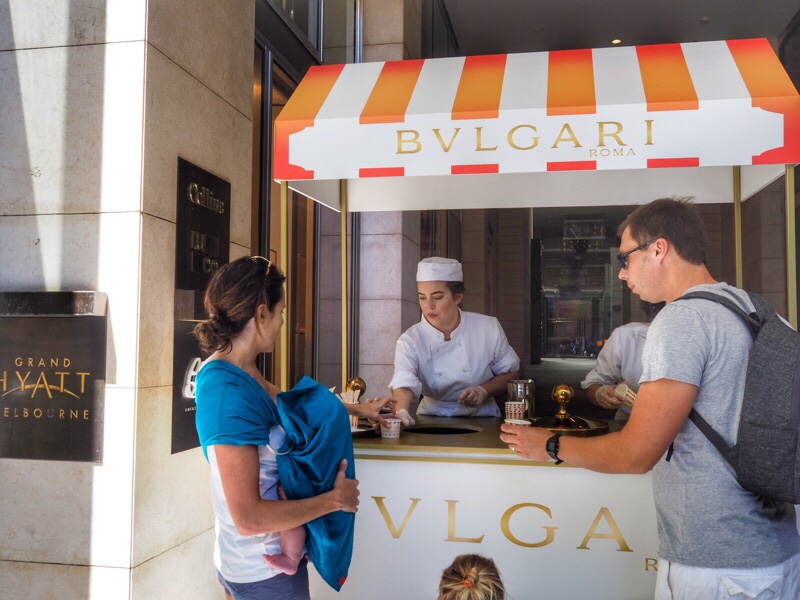 Bvlgari was serving up ice cream. And that boys and girls is absolutely the only thing I will ever get from Bvlgari.
This street could have been in Paris or Tokyo, but not in Falls Church.
Wonder what today has in store?