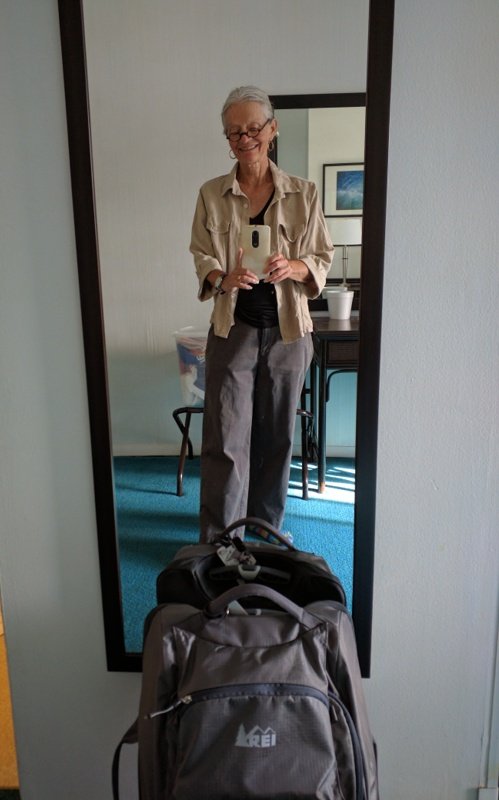 The before picture. After a month on the road, we will see how I look!
Have another hour here. Then l have no idea how long the flight to Australia is. It doesn't much matter, not like l can do anything to make it get there faster.
The plan is to read and nap. Then snack. Repeat as needed.