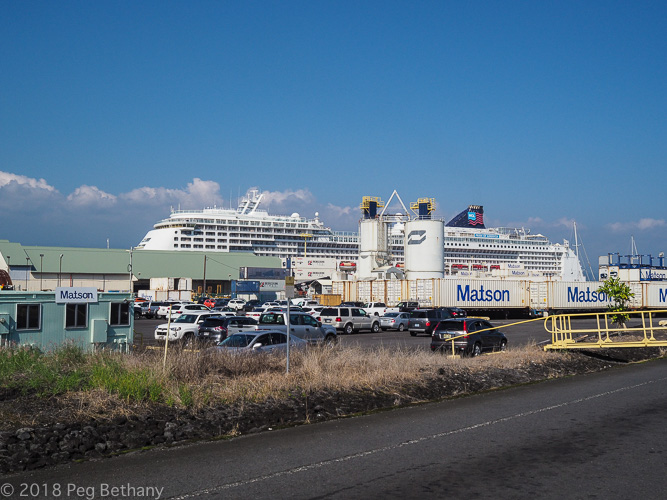 The reason for the girls trip to Hilo was to deliver an old truck to Matson for shipment to California. I wasn't allowed on the dock because I had no ID. I had to lounge in the shade across the street while the other 3 went to see if the truck was dirt and pest free. And that it didn't have too much gas in the tank. It passed the dirt test. But flunked the pest and gas test. The truck had was infested with ants, harbored a gecko and was too gassy. But this IS Hawaii and after 45 minutes or so about who went to high school where and who is related to whom – the truck was good to go to Honolulu and on to California.
We did lunch and more than a little shopping.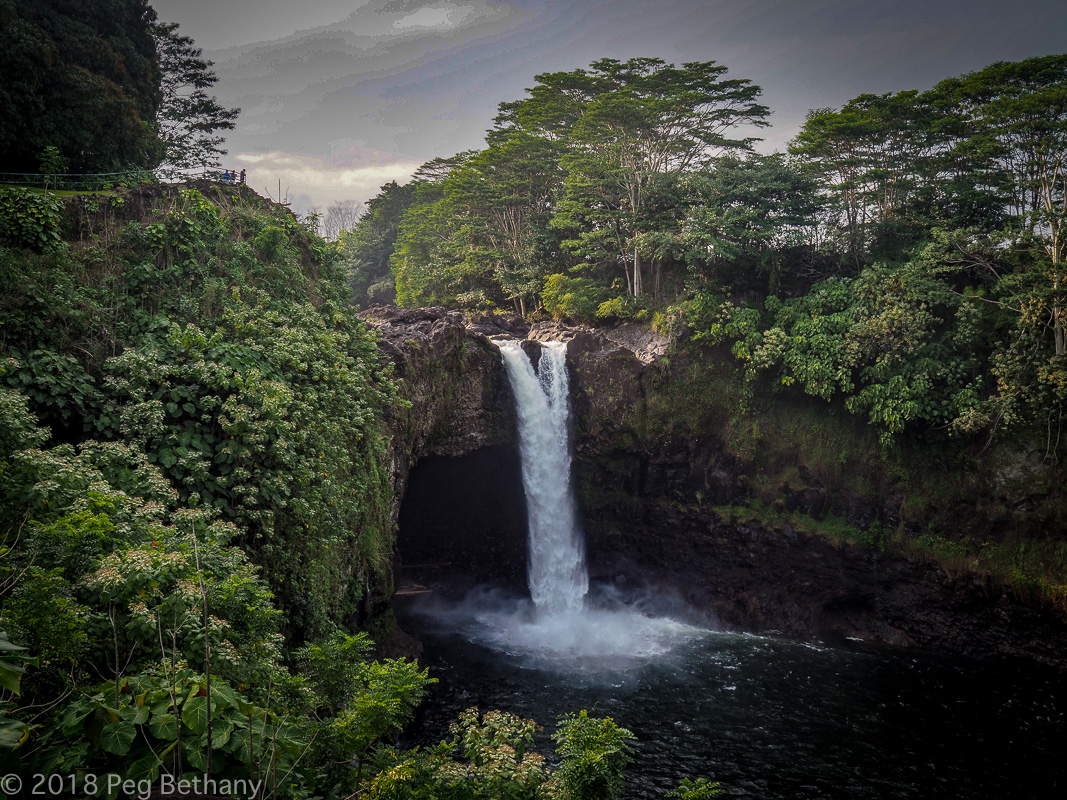 Stopped off at Rainbow Falls before heading home. Had dinner. And 11 hours later, I am back home. And, I completely missed the Orange Lord's State of the Uniom Address.
I am happy with the waterfall shot. I will take the Olympus Pen-F with it's 35mm lens to Australia. That will be 3 pounds well spent.