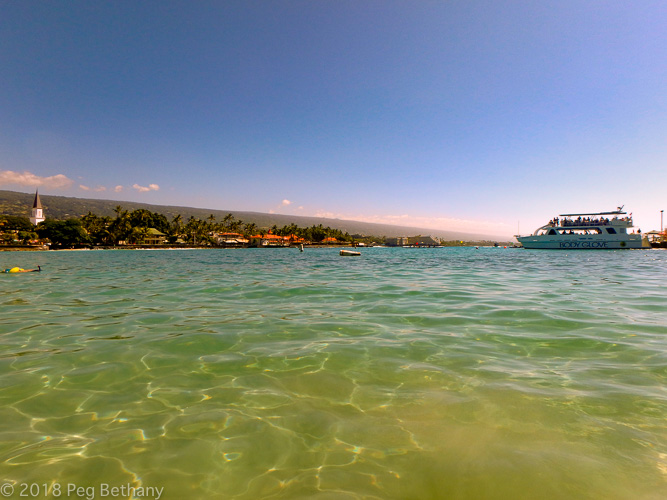 808AM in the 808: BALLISTIC MISSILE THREAT INBOUND TO HAWAII. SEEK IMMEDIATE SHELTER. THIS IS NOT A DRILL.
This was a totally bad way to start my Sunday. In all my years working with the military… "This is no drill" the scariest of all words. And if anyone who lives in Hawai'i and got this cell phone alert says that they were not terrified for an instant … well, they are lying.
Apparently this message not only came over the cell phones, It also came over the TVs and radios. 40 minutes later messages were sent out saying OOPS. I live less than a block from a very reliable warning siren. And since it didn't go off – within two minutes I figured that it was a mistake.
But as Carlton would say: It was a "Check up from the neck up" for me. What if it were real? I am all good. Nothing needs to be done. I would have gone and sat on the end of the pier and waited.
I am not a surviver. And, if anyone thinks they are a surviver type – well, read the saddest book on the planet. The Road by Cormac McCarthy. After the first page you know it is going to end badly. Note to Barb: He wrote this just after he returned to El Paso.
Did my walking, swimming and yoga.