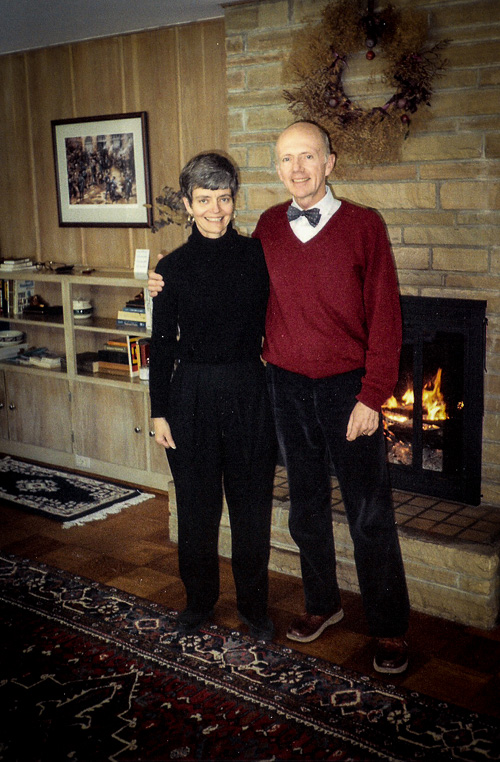 Yes, that is our "official" wedding picture. I am in my oh so suitable "wedding togs". For 20 years I was introduced as "Carlton's current wife". Well for the last 4 years, I have been "Carlton's last wife". Good times, lots of them. It is still good.
Walked, swam, yoga – today. I am tired now.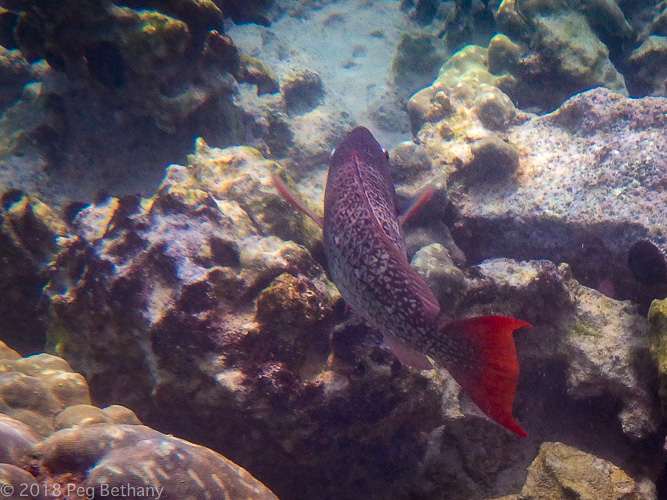 The catch of the day is a big female parrot fish. You gotta love parrot fish – because almost all beach sand is parrot fish poop. They eat coral and poop sand.
Finally made some reservations for flying around Australia.
Feb 2 – Kona – Honolulu – Brisbane (arrive Feb 3)
Feb 4 Brisbane – Melbourne.
Feb 8 Melbourne – Perth
Feb 11 train to Sydney
Feb 14 train gets to Sydney
No plans after getting off the train in Sydney
Mar 1 – Brisbane – Honolulu – Kona (arrive Mar 1)
It is starting to come together. 4 weeks from today is lift off.