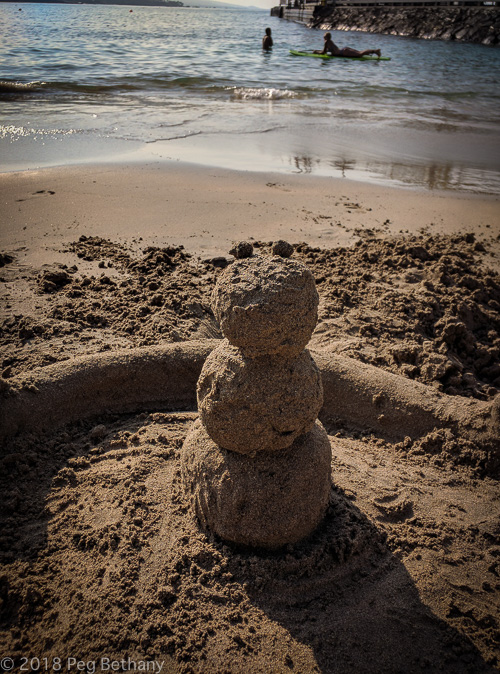 I am dedicating January to getting the old body back in gear after enjoying poor health late last year. To that end, I have knocked out my 5 miles, and done some swimming and yoga every day this year. That would be 2 days now!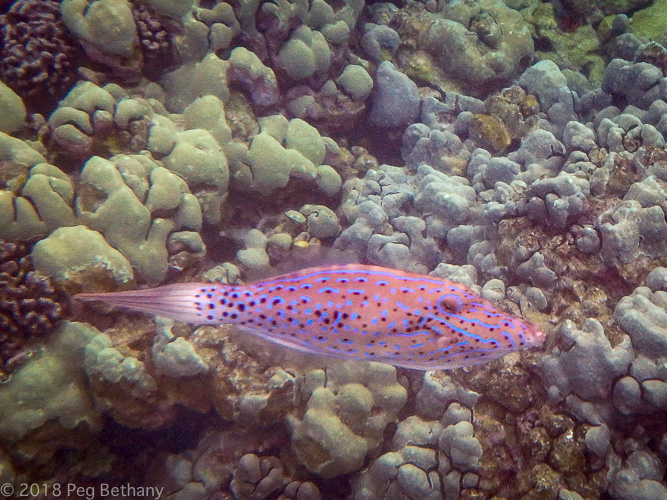 Today was another not too great day in the ocean. Cloudy, both the sky and the ocean. And there was a bit of chop. But, the great broom fish came swimming past my camera.
Still playing mind games with my trip to Australia. About the Great Barrier Reef. In late February, it will be hot as hell. It is cyclone season. You can die from the jellyfish. Not to mention coral bleaching. But. If not now when. And as my friend Trude said about going to see the eclipse "well, for sure if we don't go we wont see it".
Life is a crap shoot.
Another project for January – Starting with The Hobbit – revisit Lord of the Rings. That was my generation's Harry Potter.