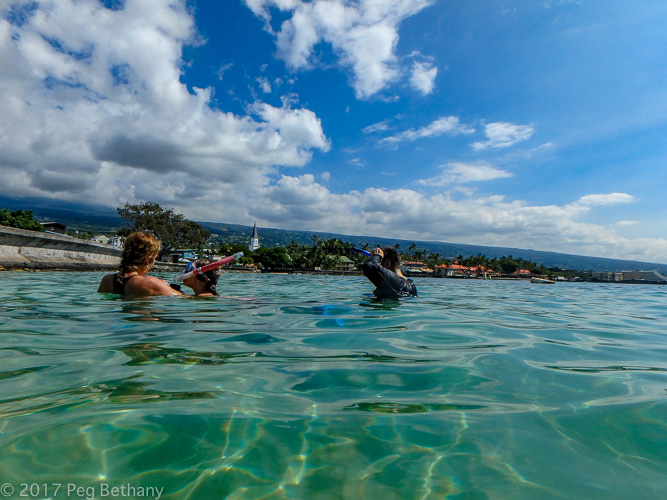 I think it has been 2 weeks since I was in the ocean. I bundled up in my wetsuit and decided to give it a try. I picked this side because I consider it "safer". My concern was having a coughing fit whilst swimming.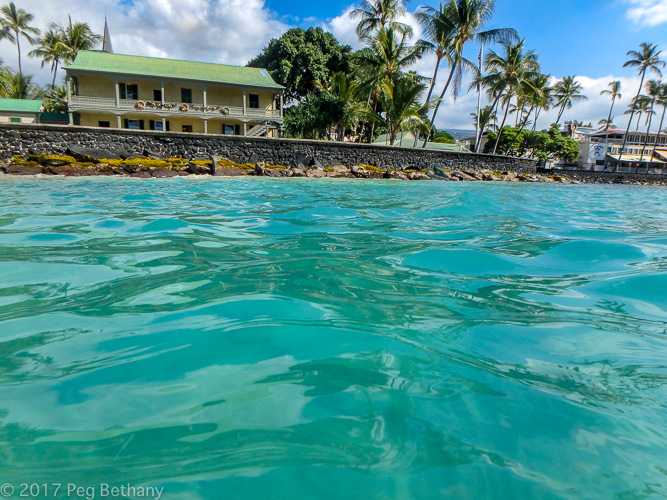 Seemed to be doing OK, so I swam over to greet Carlton on this our 39th anniversary.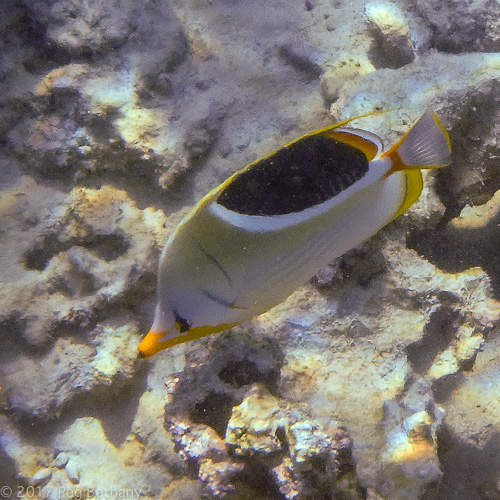 Coming back, ran into the pair of saddleback butterflies that I saw earlier this month. Well, I assume it is the same pair – since they are quite rare.
My other "catch of the day" was 4 almost nothing little lace Armani "bras for people who don't need bras" at the thrift shop. For $1. Total. For the trip.
And, I have been really hungry all day. Hum… swim, shop, hungry… getting back to normal?