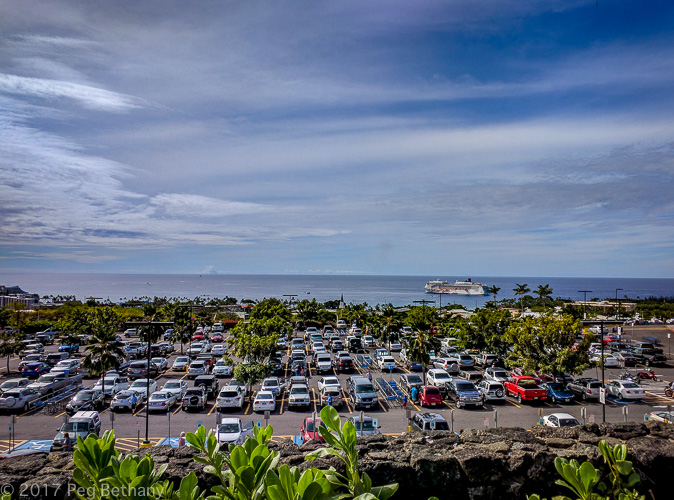 Why would I want to go to Walmart when I am on a cruise? But, I took advantage of the "free" shuttle. Actually, I tip the driver the $2 that the village bus costs to go from the pier to Walmart. I usually walk. It is 1.2 miles. Absolutely all up hill. Decided that I wan't really well enough to head out on foot. I walked home. Absolutely all down hill.
I went to Walmart to get my BP prescription filled. It didn't happen, this year Walmart decided that they wouldn't fill a prescription written by a Nurse Practitioner. Walmart said they would "try" to get it sorted out. We'll see.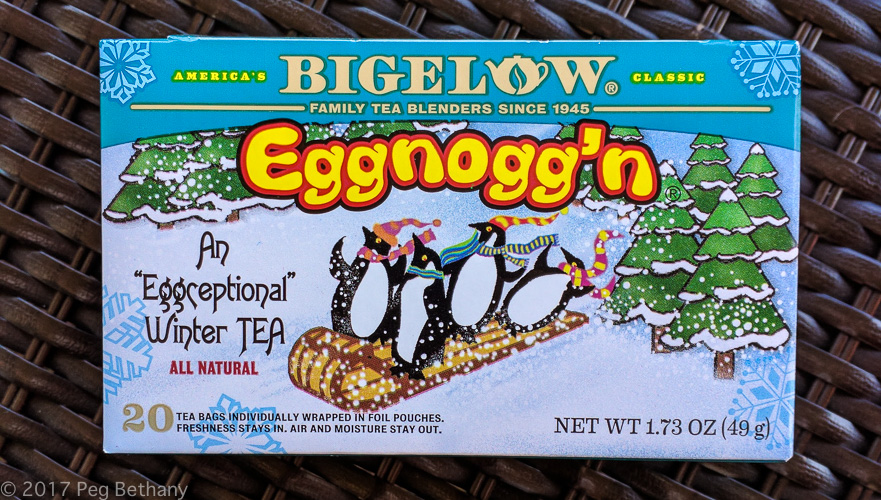 Then I stopped at Safeway for a few supplies – and what did I find? Eggnog tea! What were they thinking? But, I have been drinking a lot of tea. So, I brought a box home. It doesn't taste like tea. It doesn't taste like eggnog. And I will be very surprised if it makes an appearance next winter.
Have laryngitis today. When you live alone. And have no pets or plants to talk to. You discover that you have laryngitis when try to say ALEXA.