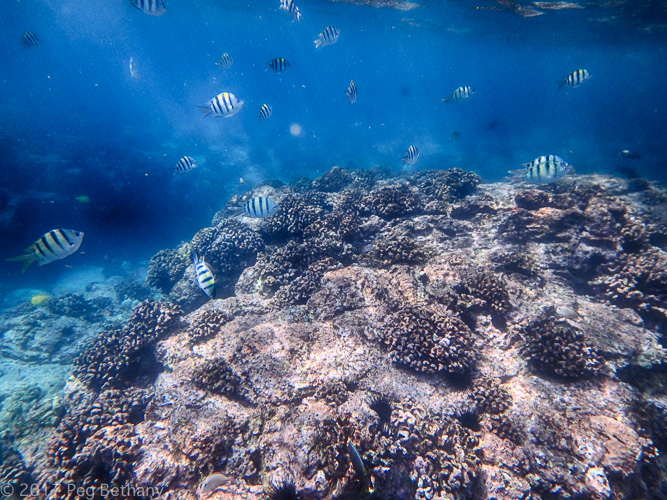 These little guys were everywhere today.
Nice Sunday. Logged my five miles walking and 30 minutes of swimming. And, resupplied my "kitchen". Today's bonus was chicken caesar salad from Costco.
Also, got some more bath goodies. I am taking full advantage of my hotel room's tub. The Old Bat Cave is a senior safe tub free unit. I am sure it is "for my own good".
Better late than never: been playing Sea Hero Quest – as a video game – it is rather lame. But, as a concept it is pretty cool. Sort of citizen science like the old Seti project when we "donated" our PCs downtime to search for intelligent life in the universe. Maybe we should try searching for intelligent life here in the USA?
But, Sea Hero Quest is a cute little cartoony game – what you do and how you do it goes to researchers in the UK who are studying dementia. Read about it.