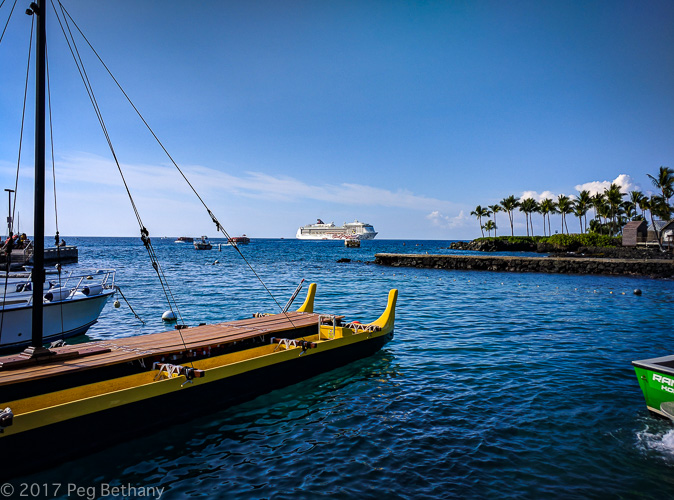 Well, if I don't sleep well tonight, I have only myself to blame. Came back from a fine afternoon out – I came home and decided to take a "little" nap Next thing I know, it is after 5PM. But, hey I am trying to dial it back. Take it easy. Stop being the Energizer Bunny. Did real good at that this afternoon.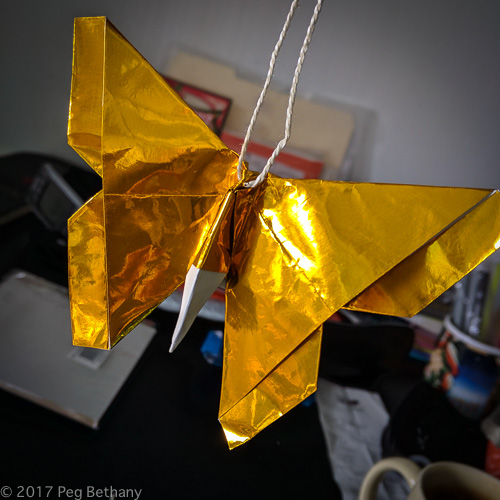 Making gold foil butterflies for Xmas. They flutter really nice on the tree. I put a couple on "my" hotel tree.
I have never used foil paper. It is very thin and holds the fold really well. I forgot to bring any origami paper with me so I decided to try foil. Only in Kona do you go to Ace Hardware for origami papers. And, good Japanese paper it is.
Ok, it has been over a year. The orange lord has been president too long. When will the madness end? Today Hawai'i County had meeting to tell residents what to do in case of nuclear attack. I think in case of nuclear attack I will just die. That was my plan back in the day when I had a whole life ahead; and it is my plan when a have a whole life behind.