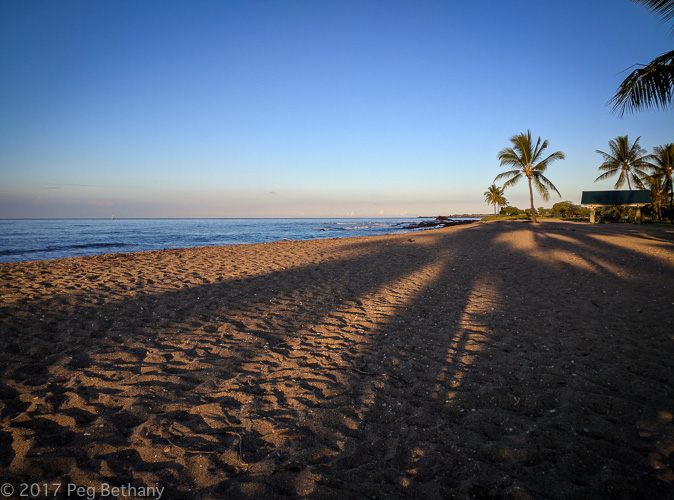 Day started out at the Old Airport. It was clear. It was cool. And, you could see Maui from the walking path. I didn't even know it was possible to see Maui from way down here.
After a walk – Billy proposes a trip up north. I say I'll spring for lunch. Back to hotel where I get some cash for lunch and my swim gear.
Heading north – we get more coffee and egg rolls for breakfast. Hey, they are called EGG rolls. Pig, grease, salt – what is not to love. Oh got gas too.
Stopped at the Mac Nut Works – wandered through for snacks.
Then off to Mahukona. Neither of us had snorkeled there.
Mahukona is an old train/ship embarkment from the sugar cane days. Now you can just jump in and …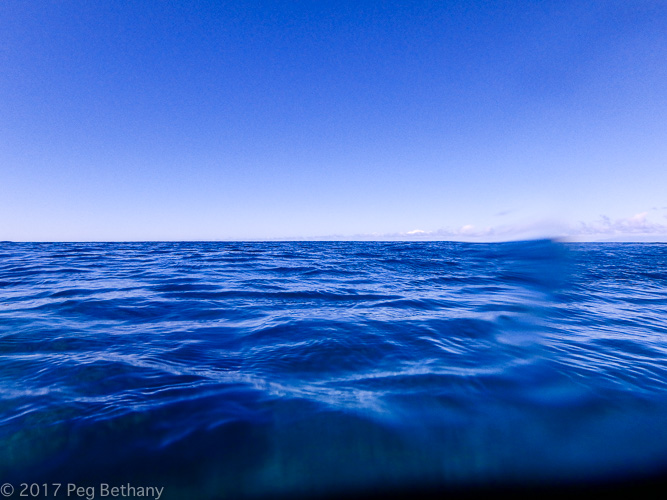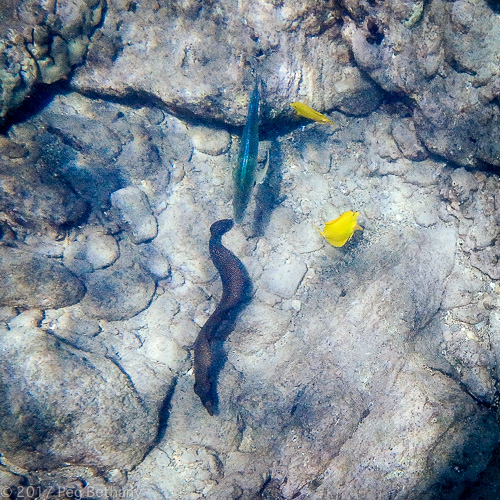 But, actually, as soon as I got underway – a nice fat eel swims by. A fine omen.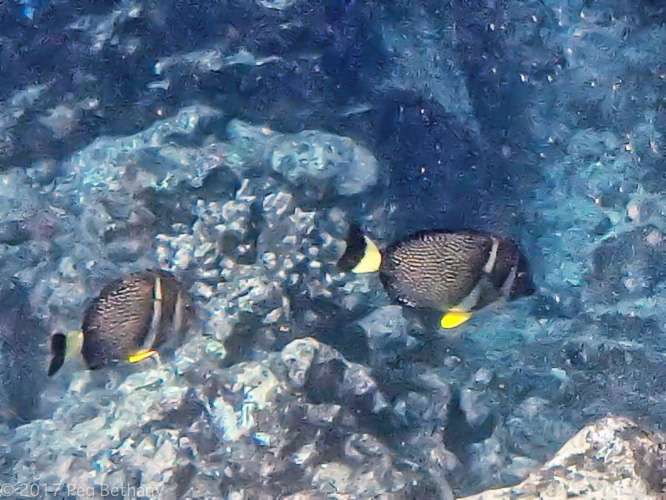 These white spotted surgeonfish were the most interesting fish today. But it is always interesting to snorkel at a new place. And the place had the additional charm of no changing facilities. The jury rigged shower was wimpy but warm. And, we could see Maui. Even the windmills.
Off to lunch at Kawaihae Harbor. Salad and kalua turkey sandwich. Good lunch. And then we wandered back south stopping to check out some galleries. I didn't buy anything. Not even earrings. Got ice cream sandwiches and returned to exciting downtown Kailua-Kona.
There was no preexisting plan to do this. It was just a splendid morning. Too great a day to waste indoors.