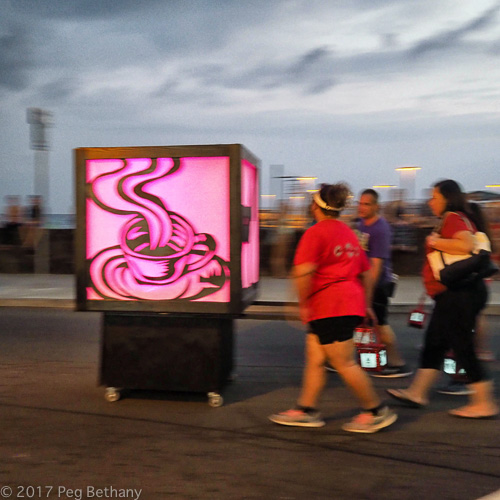 It is "coffee festival" time in Kona. Most, if not all, of the original coffee farmers in Kona were Japanese. And the coffee festival still has Japanese cultural underpinnings. For example, the local Hongwanji Mission's Tako Drummers.
A very laid back day today. But, that is the idea. Stop being the Energizer Bunny. Chill. My big challenge is to stay awake until 9 PM and to then stay asleep until 4 AM.
The Orange Lord stopped over in Honolulu today. The general feeling was "Wish You Were Not Here".